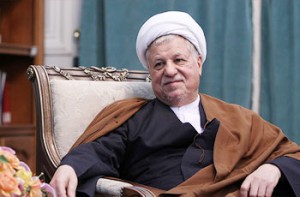 A senior Iranian cleric says that Western intimidation will not force Tehran to give up the Iranian nation's nuclear rights.
"The West is making a wrong move by adopting a policy of intimidation towards Iran, since we will never give up our right to use peaceful nuclear energy," Mehr news agency quoted Ali-Akbar Hashemi-Rafsanjani as saying in an interview with the Al-Manar TV channel.
The Chairman of Iran's Expediency Council voiced Iran's readiness to hold further talks with the West to solve the nuclear issue.
"The right to use peaceful nuclear energy is a strategic issue for Iran because Iran needs the energy and we will not give up this right," Rafsanjani added.
"We know that oil reserves will run out in the future so new energy resources should be developed," the senior cleric stated.