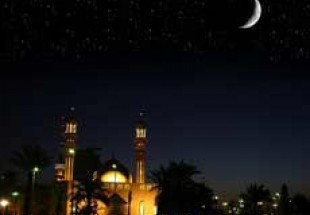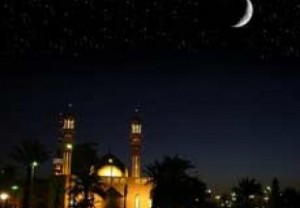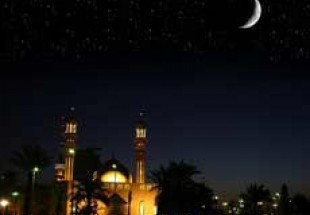 "The moon of Ramadan will be born on Friday, June 27, 2014 at 08:08 GMT (11:11 am Makkah time)," the Dublin-based council said in an Arabic statement obtained by OnIslam.net. "Thus Saturday, June 28, will be the first day of Ramadan."
The council asserted that the new moon is unlikely to be sighted in Arab and Asian countries.
"Astronomical studies confirms that the moon could be sighted according to the conditions adopted by ECFR in its 19th convention held in Istanbul from 8-12 Rajab, 1430 AH," the statement said.
"The moon could also be sighted clearly in most Latin American countries. Yet, the sighting of the new moon is not possible in Arab and Asian countries," it added.
The Islamic Society of North America (ISNA) said that Ramadan would begin on Saturday, June 28, in North America.
In Ramadan, adult Muslims, save the sick and those traveling, abstain from food, drink, smoking and sex between dawn and sunset.
Muslims dedicate their time during the holy month to become closer to Allah through prayer, self-restraint and good deeds.
It is customary for Muslims to spend part of the days during Ramadan studying the Noble Qur'an.
Many men perform i`tikaf (spiritual retreat), spending the last 10 days of the month exclusively in the mosque.
The ECFR urged Muslims worldwide to adopt astronomical calculations in defining the start of the holy fasting month.
"Astronomy is a modern science that reached a great level of accuracy in determining the start and end of lunar months," it said.
"So we urge European Muslims to adopt it in determining the start of lunar months, particularly Ramadan and Shawwal, to help people do their religious duties.
"We also ask mosque officials and scholars in all Muslim countries to respect the clear-cut results of the astronomical calculations to help unify Muslims worldwide."
The first day of Ramadan and moon sighting have always been a controversial issue among Muslim countries, and even scholars seem at odds over the issue.
While one group of scholars sees that Muslims in other regions and countries are to follow the same moon sighting as long as these countries share one part of the night, another states that Muslims everywhere should abide by the lunar calendar of Saudi Arabia.
A third, however, disputes both views, arguing that the authority in charge of ascertaining the sighting of the moon in a given country announces the sighting of the new moon, then Muslims in the country should all abide by this.
This usually causes confusion among Muslims, particularly in the West, on observing the dawn-to-dusk fasting and celebrating the `Eid Al-Fitr, which marks the end of fasting.