Iraq
Middle East
RAMADI OP.: Details of Large-Scale Operation to Complete Control over Ramadi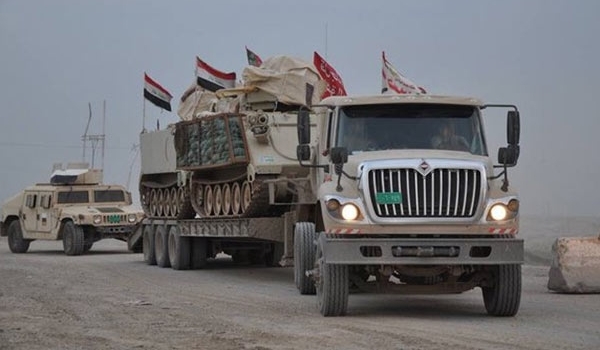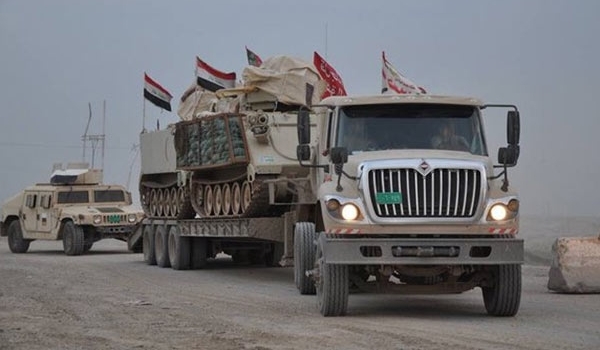 Battlefield sources announced minutes ago that the Iraqi Army troops have launched a joint massive operation against ISIL's fortified positions in the Central part of Ramadi in Anbar province.
"The Iraqi army stormed the first defense lines of the ISIL terrorists in the city center and is now engaged in a heavy street battle with the Takfiri terrorists," the sources said.
"Around 250-300 ISIL militants are trapped in the city center with no way to scape and the pro-government forces are resolved to utilize this chance to hunt them one by one," the sources added.
"The engineering units of the Iraqi army have been busy since the early hours of this morning to dismantle over a thousand Improvised Explosive Devices (IED) planted by the ISIL across the city center," the sources said.
"The Iraqi forces have limited use of artillery shelling on ISIL positions in the city in a bid to avoid civilian casualties," the sources added.
On Monday, the Iraqi army and popular forces freed 50% of Albu Ziyab region in the Northern parts of Ramadi from the grip of the ISIL terrorist group.
Brigadier General Ismail al-Mahlavi, the commander of al-Anbar Liberation Operations, said that a large amount of ISIL weapons and equipment have been destroyed and the terrorists have fled half of Albu Ziyab territories.
He said that the Iraqi army forces as well as tribesmen participated in Albu Ziyab operations.
His remarks came as the security forces in the province of Anbar in Western Iraq announced that most of the city of Ramadi has been won back by the Iraqi army and popular forces.
"60 percent of Ramadi is now under the control of the Iraqi forces and it has been purged of Takfiri terrorists," Raje Barakat, member of Anbar governor office's security committee, said.
He reiterated that dozens of militants were killed in the Iraqi forces' operations.
Barakat said that the Iraqi forces were advancing in Ramadi city from several directions and the ISIL came under their siege in the city center.
Meantime, Iraqi Defense Minister Khaled al-Obeidi announced that the Iraqi forces were close to taking full control of Ramadi city.
"Losing Ramadi city was a heavy defeat to ISIL, but we have managed to change the balance of power in the city and seizing Ramadi will be a fundamental change," Obeidi added.