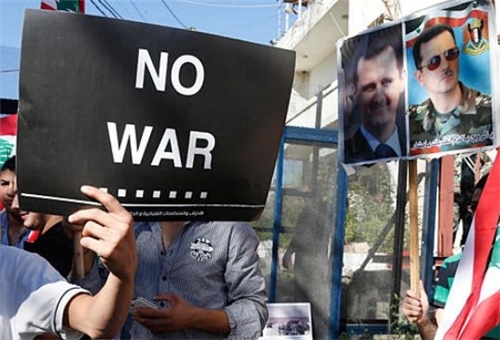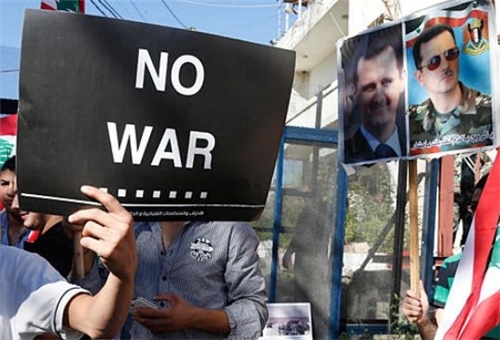 A US military strike against Syria carries "substantial risks" and has the potential to escalate and expand into a long term conflict, a new stud said.
A study conducted by the RAND Corporation, an American global policy think tank, concluded that targeting Syria's military forces and assets would carry drawbacks for the US.
"Any of these actions would involve substantial risks of escalation by third parties or could lead to greater US military involvement in Syria," the RAND study said.
Karl Mueller, a senior political scientist and the report's lead author, told POLITICO that the US has a few aerial intervention options in Syria.
But each of these aerial intervention options has the potential to escalate or expand the conflict and could lead to unwelcome responses from Syrian President Bashar al-Assad's allies or to wider or deeper US military involvement," Mueller said.
A new CNN/ORC International Poll shows that almost six in 10 of Americans – 59 percent – say Congress should not authorize even limited military action against the Syrian government.
71 percent of those surveyed said that such strikes would not serve their country's interests.
The call for military action against Syria intensified after foreign-backed opposition forces accused the Syrian government of launching a chemical attack on militant strongholds in the suburbs of Damascus on August 21.
Damascus has vehemently denied the accusations, saying the chemical attack was carried out by the militants themselves as a false flag operation.
Syria has been gripped by deadly unrest since 2011. According to reports, the western powers and their regional allies — especially Qatar, Saudi Arabia, and Turkey — are supporting the militants operating inside Syria.
According to the United Nations, more than 100,000 people have been killed and a total of 7.8 million of others displaced due to the violence.