Palestine
Iranian FM Condemns Israel's Provocative Moves, Asks Muslim Nations to Show Immediate Reaction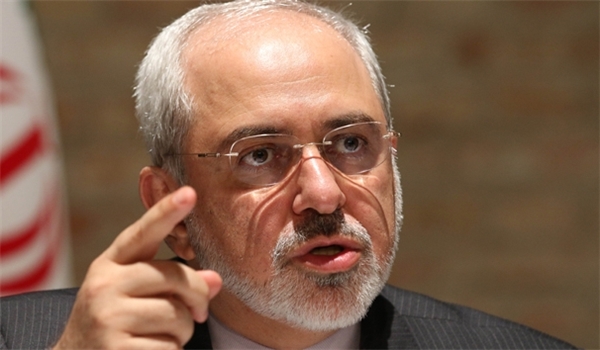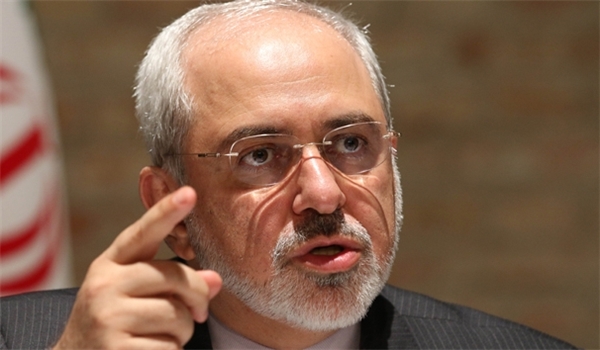 Iranian Foreign Minister Mohammad Javad Zarif in a letter to the Organization of the Islamic Cooperation condemned the recent provocative actions taken by Israel in the Holy Quds and Al-Aqsa Mosque, and asked the OIC to coordinate a collective response to Tel Aviv.
"These measures are in line with the Zionist regime's uninterrupted policies for Judaizing Palestine," Zarif said in his letter to his OIC counterparts.
Zarif strongly criticized the international bodies for keeping mum on Israel's aggressive moves, and urged the Muslim countries to show reaction to the Zionist regime's hostilities.
The Iranian foreign minister underlined Iran's readiness to have consultation with the OIC countries to adopt urgent and effective action in support of the Holy Quds and the al-Aqsa Mosque.
Tensions have been running high at the al-Aqsa Mosque compound in East al-Quds in the last few weeks.
Palestinians are extremely angry at Tel Aviv's raids as well as its new restrictions on the access of Palestinians to the mosque, considering the move as part of the Israeli regime's plan to Judaize and desecrate the Islamic holy site.
Israeli forces set up barriers in front of all of the compound's gates to prevent Palestinian worshippers from entering the mosque.
The mosque has been the scene of clashes between Palestinians and Israeli settlers and troops in recent weeks.
Palestinians say Tel Aviv is planning to change the status quo and Judaize al-Quds.
For several decades, prayer access has been banned to Al-Aqsa by Israel, and only Muslims are permitted to pray there. The shrine is currently under the administration of Muslim authorities.
In September, Israeli forces decided to only allow Palestinians over the age of 50 to enter the site. The Palestinian population feared Israel was going to restrict access to the mosque for all Muslims. That caused a series of clashes with Israeli police at the site.
In October, the Palestinian Resistance Movement Hamas warned against Israel's continuous aggression against the holy places in Jerusalem and said it will not "accept the Judaization of Jerusalem."
"We will not accept the Judaization of Jerusalem and we are ready to pay any price to prevent this from happening," Hamas said in a statement.
"All the repeated and continuous aggression on Al-Aqsa Mosque, carried out by Israeli occupation forces and its illegal settlers, are only part of a grander series of Judaization activities for the city of Jerusalem and all Palestinian lands," the statement said.
"The acceleration of this Zionist aggression comes in the context of prevailing uncertainty in the Arab and Islamic world, as all eyes have been deviated from looking directly at Palestine and its holy place, as well as the crimes of the Israeli occupation in the Gaza Strip," it added.
"We will not accept the Judaization of Jerusalem and we are ready to pay any price to prevent this from happening," Hamas further said.