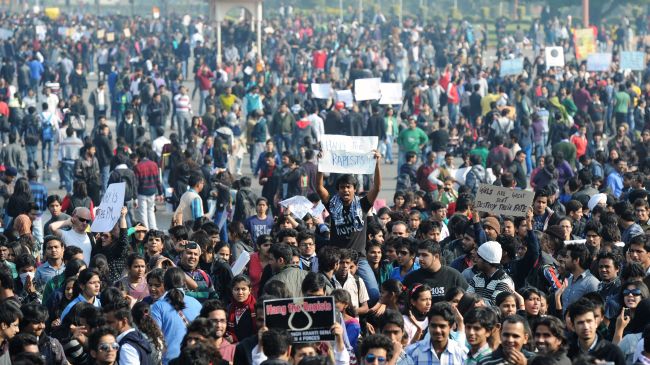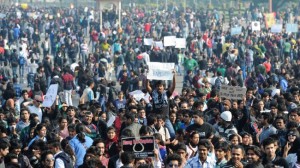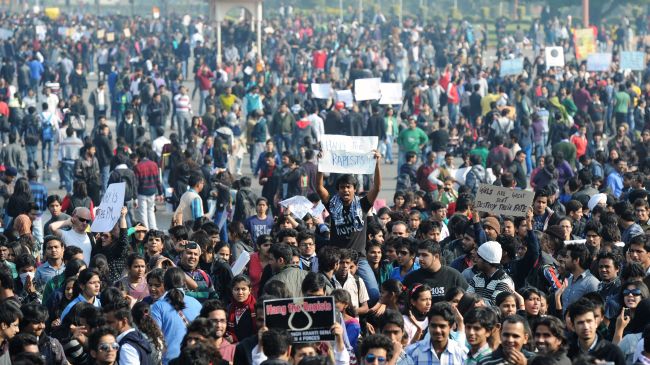 Angry protests continue in India over repeated attacks and sexual assaults on women, despite a government order for an inquiry and an appeal for calm by Prime Minister Manmohan Singh.
Indian activists gathered around the parliament to slam the recent brutal gang rape of a female student in the capital New Delhi.
Similar demonstrations were also held in the central city of Bhopal. The protesters chanted anti-government slogans and demanded the death penalty for rapists.
The protests erupted after a 23-year-old medical student was gang-raped on a bus on December 16. She is now recovering at the hospital, but is still in critical condition.
Meanwhile, the news of another gang rape has shocked the Indian nation. The latest attack involves ten men and took place in the southern state of Tamil Nadu.
Over the past week, thousands of angry protesters have taken to the streets and gathered near the presidential palace, demanding better safety for women.
Delhi is notorious for crimes against women, and using public transport at night or travelling alone is considered a great risk.
According to the National Crime Records Bureau, 522 rape cases were reported in Delhi and the National Capital Region in 2011. Over 650 rape cases have been reported in the capital so far this year.
People accuse the officers patrolling the capital's streets of being insensitive towards sexual crimes and ignoring related complaints. They say the country's slow judicial system also discourages women from making complaints.
Experts believe unless there is severe punishment for rapists, the disastrous trend will never stop.