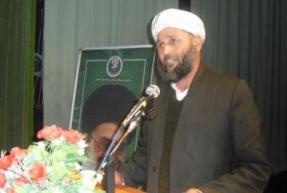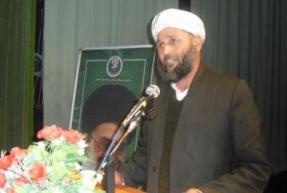 "During the unity week, the standing rapprochement among Muslims reached to its apex," said one of the Friday prayers of Bojnourd, Haj Rahim Bordi Akhound Samadi, reported Taqrib News Agency (TNA).
"Muslims should foil the plots hatched by the enemies of Islam, neutralizing their malignant schemes against Muslims through increasing unity and rapprochement among themselves," the Sunni scholar told TNA reporter.
Haj Rahim Bordi Akhound Samadi called on Muslims to be cognizant and aware of the machinations concocted by the enemies and via such awareness slap in the face of the arrogant world.
The Sunni Scholar mentioned that for researching achievements and also the dignity of Islamic Republic of Iran, people should have unity, since without this important issue, no victory happens.
Friday prayer of Bojnourd underlined that the Late Imam Khomeini (RA) and the Supreme Leader of Islamic Republic of Iran called all Muslims to get to know each other better and abide by the teachings and instructions of the holy book of Quran and Islam Prophet (PBUH).
"Nowadays, we are forerunner in the realm of unity, since in this society all Shia and Sunni people live with each other without any problem," Haj Rahim Bordi Akhound Samadi mentioned.
The Sunni scholar underlined that this issue (the standing unity among Muslims) hurts the enemies, so they try to increase dispersion among Muslims so as to reach their malignant aims.
"Given that, Muslims should be aware, and through following the orders of God and using the guidance of Islamic Prophet (PBUH) neutralize the plots hatched by the enemies," The Sunni scholar mentioned