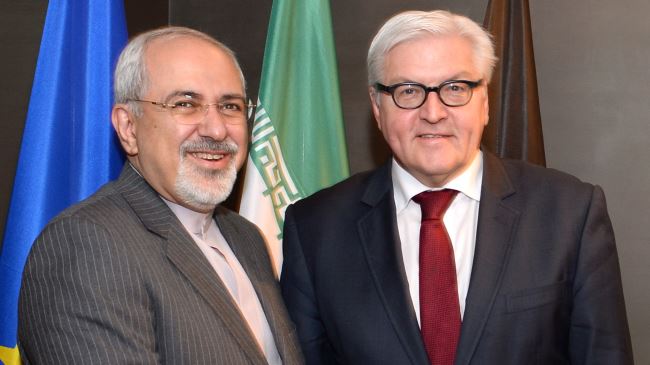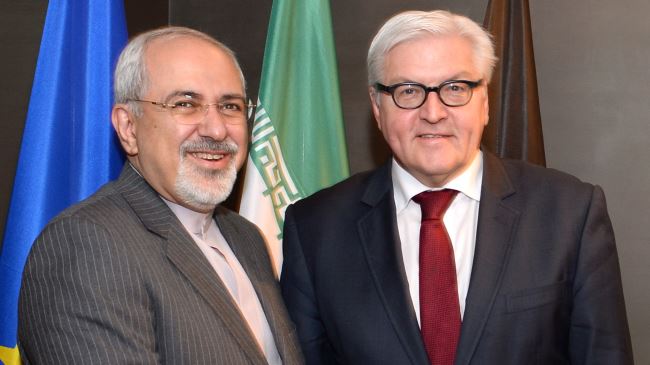 Iran's foreign minister says the Islamic Republic is determined to reach a final deal with six world powers over its nuclear energy program, calling on the West to seize the "rare" opportunity to settle the "fabricated" nuclear dispute.
"Today, the West has a rare opportunity to resolve this fabricated nuclear crisis," Mohammad Javad Zarif said in a meeting with his German counterpart Frank-Walter Steinmeier on the sidelines of the 69th session of the UN General Assembly in New York on Wednesday.
The top Iranian diplomat expressed Tehran's firm determination in considering any solution presented for the country's nuclear issue.
The German foreign minister, for his part, said his country supports a comprehensive agreement between Iran and the five permanent members of the UN Security Council – the United States, China, Russia, France and Britain – plus Germany.
He further highlighted Iran's influential role in the settlement of regional issues.
Iran and the six world countries are currently in talks to work out a final accord that would end the dispute over Tehran's civilian nuclear work.
The two sides signed an interim deal in Geneva, Switzerland, last November. The agreement took effect on January 20 and expired six months later. In July, they agreed to extend the negotiations until November 24 amid differences over a number of key issues.