Iran
Reconciliatory Approach Basic Condition for Ties with Iran: Rouhani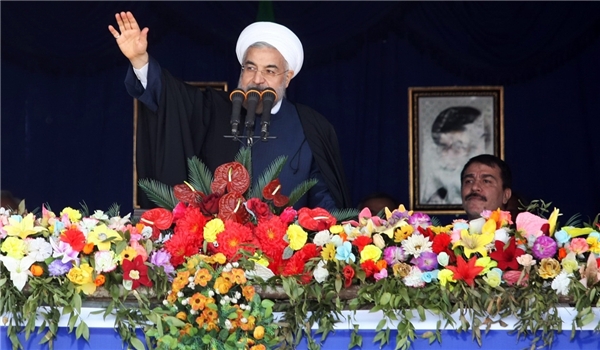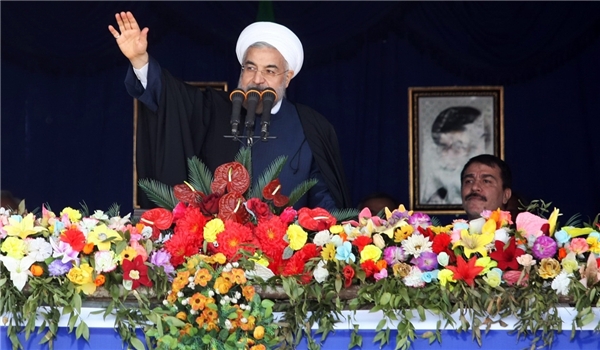 Iranian President Hassan Rouhani underlined Tehran's policy of détente in relations with world countries, but said Tehran would accept to have ties with only those countries which do not show hostile behavior.
"Today, Iran is successful and proud in the foreign front and our relations with the world, specially the neighboring states is better that ever," Rouhani said, addressing a large gathering of Iranian people in the Western Ilam province on Wednesday.
Stressing Iran's willingness to expand relations with all neighbors, he said, "We stretch our hand of intimacy to the western and eastern world, to those who respect the Iranian nation's rights, the greatness of this territory and its growth and flourishing and show friendly behavior."
Rouhani underlined that Iran seeks interaction and friendship with the world states within the framework of honor, wisdom and expediency.
In relevant remarks late April, Iranian Parliament Speaker Ali Larijani underlined Tehran's interest in the establishment of sustainable security and tranquility in the region, and warned that certain states are stirring tension in the region by raising controversy.
Larijani stressed Iran's policy of detente and increasing interactions in the region, since doing so "will help establish sustainable security, meet all sides' economic interests and safeguard their honor".
He called for collective efforts to create durable security in the Persian Gulf, and said the regional countries should stop rivalry for demanding assistance and support from the trans-regional states.