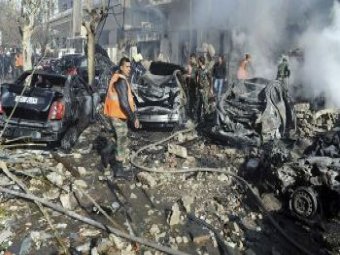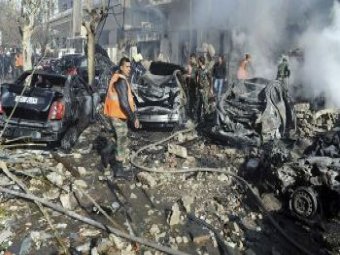 The Red Cross appealed on Friday for a halt in the fierce fighting between Syrian Army and insurgents in the Syrian city of Homs, to bring in life-saving supplies to trapped residents.
The International Committee of the Red Cross (ICRC) said thousands of Syrian lives were at risk in the old city of Homs where battles continue to rage till now.
The Red Cross said combatants in the more than two-year conflict were hampering the delivery of aid to beleaguered locals and had failed to secure safe passage for trapped residents trying to flee the area.
"We also call on both sides to ensure that civilians who want to leave can do so safely," said Magne Barth, the head of the ICRC delegation in Syria
Aside from the thousands who have died, aid groups estimate there are nearly 4 million people displaced by the violence inside Syria, many of them penniless and in desperate need of aid.
"Should we receive the consent necessary, we will pursue our efforts to bring humanitarian assistance into the old city, provided the sides of the conflict agree to a humanitarian pause in the fighting, to ensure safe access for the teams from the ICRC and the Syrian Arab Red Crescent," Barth said.