Syria
Referendum on New Draft Constitution in Syria Kicked off in 14185 Centers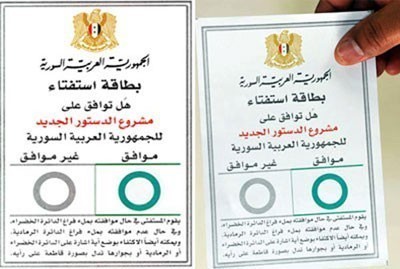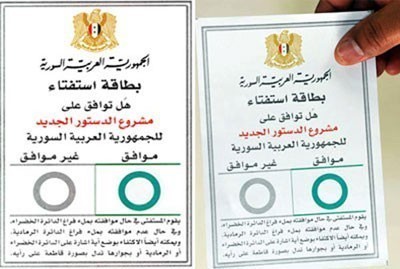 Referendum on the new draft constitution for the Syria Arab Republic started on Sunday morning at seven a.m. in the centers distributed in all provinces, border centers, airports and Badia.
The total number of referendum centers amounted to 14185 after some provinces asked to increase the number set previously at 13835 centers.
Mobile centers are also available in the desert for the Bedouins who cannot come to referendum centers. The referendum will be held according to voting tables distributed to all centers in order to match the voters' names as to avoid double voting.
The citizen can vote with his/ her identity card or what can substitute it such as the election card, valid passport, driving license, syndicate card or the university card.
Instructions were distributed in each center in all provinces so the citizen get acquainted with the steps they should know to vote.
The referendum operation will continue until 07:00 p.m. local time and, in case the head of any center found high turnout, he/she has the authority to extend the time of voting until 10:00 p.m. only, then the center to be closed.