Iran
Middle East
Palestine
Turkey
Regional cooperation key to countering 'israel', ensuring security: Iran president
Iranian President Hassan Rouhani has warned against Israel's acts of terrorism in the region, including nuclear terror sabotage, urging regional countries to strengthen cooperation to confront the regime and ensure peace and security in the Middle East.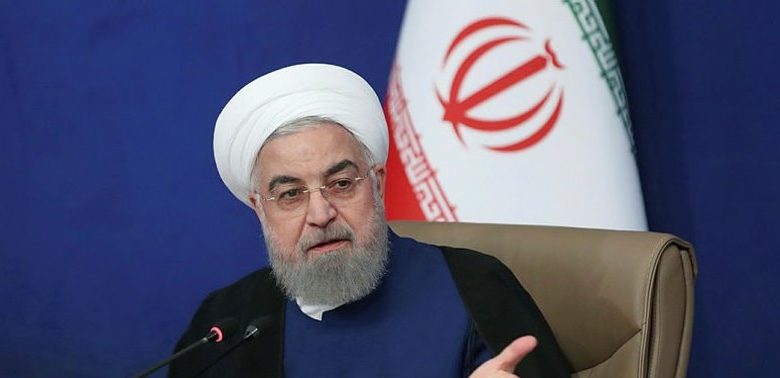 "Cooperation among regional countries is essential to ensure security, peace and stability. We believe it is dangerous to let the usurping Zionist regime gain a foothold in the region, and it is necessary for it (Israel) to be seriously dealt with," Rouhani said in a phone call with his Turkish counterpart, Recep Tayyip Erdogan, on Wednesday.
On Sunday, Iran reported an act of sabotage that led to a power failure at the Natanz uranium enrichment site. Officials, however, said the incident had not led to any casualties, damage or complications.
Iran has blamed the act of nuclear terrorism at Natanz on Israel, which has a history of carrying out sabotage acts against Tehran's nuclear work and assassinating the country's nuclear scientists.https://if-cdn.com/qLYQJUY?v=1&app=1
Elsewhere in his remarks, Rouhani stressed the importance of improving Iran's cooperation with Turkey on regional and international issues, including the settlement of the Syrian crisis through the Astana talks.
"Cooperation between Iran and Turkey, as two important and influential countries in the region, can be effective in resolving regional problems and crises," the Iranian president said.
Pointing to cordial Tehran-Ankara relations, he noted that the expansion of cooperation in various political, economic and trade sectors can help both sides play a "better" role in the region.
Rouhani also expressed hope that the upcoming 28th meeting of the Iran-Turkey joint economic committee would further enhance joint efforts in the fields of energy, transportation and trade and commodity exchanges between the two countries.
He said the two neighbors need to work together and share experience and capabilities in the fight against the COVID-19 pandemic.
The Turkish president, for his part, said his country is firmly determined to deepen friendly relations with Iran and hailed bilateral cooperation even during the coronavirus outbreak.
Erdogan added that the planned meeting of the joint economic committee is a clear example of the two countries' resolve to strengthen cooperation, especially in the economic and trade fields.
The Iranian president has had phone calls with his Iraqi counterpart Barham Salih and Qatari Emir Sheikh Tamim bin Hamad Al Thani over the past days.