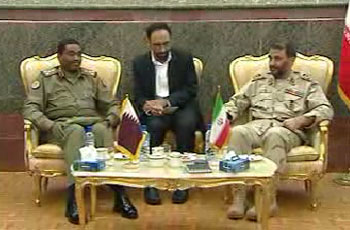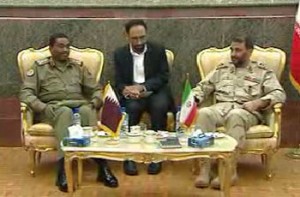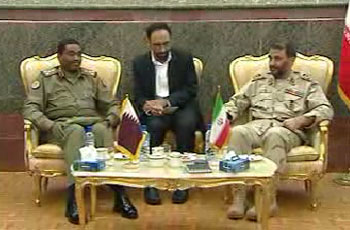 Commander of IRI border guard Brigadier Qasem Rezaei reiterated on Monday that security of the region should be ensured through the regional countries' cooperation only.
Speaking on the sideline of the IRI-Qatar border guard commanders' meeting he told IRIB reporter that the two countries' relations are at an appropriate level.
IRI and Qatar have close interaction in all levels including in guarding borders.
During the meeting the two countries' officials conferred about the ways of expanding interaction, he said, adding we reached to some good agreements too.
The two side's approaches are very close together, he said reaffirming that both countries called for a region free from foreign forces.
"Foreigners should leave the region" is the message of the meeting he added.
Transfer of experiments and launching training courses were among the meeting's agreements, he said.
IRI and Qatar have water border and therefore face the threat of smuggling, illegal fishing as well as presence of foreign forces, he said, urging borth sides to interact in this regard.
Referring to IRI relations with almost all regional countries he said, "We have regional and national interaction with Qatar."
Qatari Commander of border guard, for his part, said the two countries have old relations in the field of ensuring security. He expressed hope that their relations would be promoted in future.
Brigadier Miftah Mahbub Rashid added as both countries are facing with same difficulties so they are in need of further cooperation and coordination in this regard.