Syria
Regional impacts of war on Syria destructive: Iran's Majlis speaker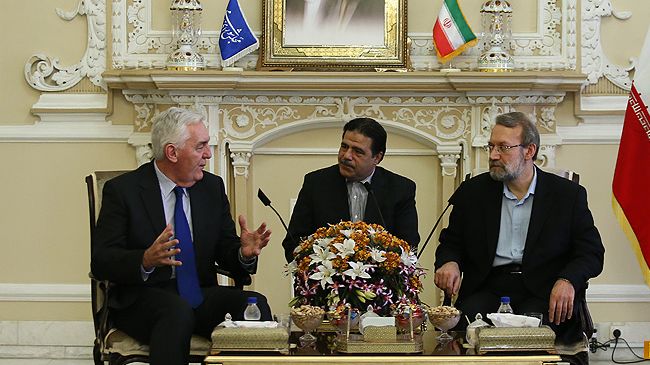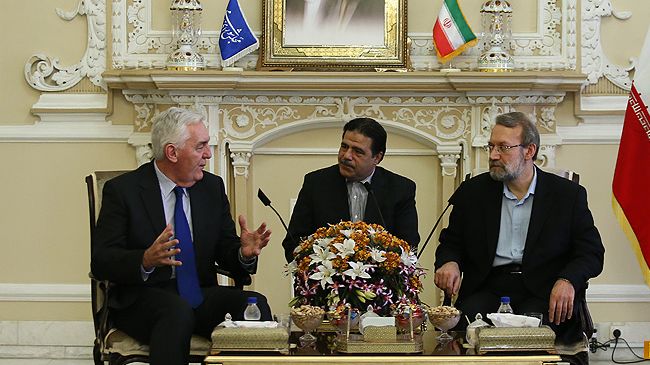 Iran's Majlis Speaker Ali Larijani has warned of the serious repercussions of a military strike against Syria over the unsubstantiated accusation that Damascus has used chemical weapons.
"Launching an attack [on Syria] under false pretexts is a new adventurism, whose adverse effects will linger on in the region for a long time," Larijani said during a Wednesday meeting with new Australian Ambassador to Tehran Paul Foley.
Terrorism is currently the most pressing issue facing the region as it is quickly spilling over across regional countries, said the top Iranian parliamentarian.
He noted that cooperation among the influential countries in the region and avoiding military tensions are two key requirements to rein in terrorism.
The Majlis speaker further said Tehran favors the promotion of trade and economic cooperation with Canberra.
The Australian ambassador, for his part, said the high-ranking officials of his country welcome consultations and negotiations with Iranian authorities on bilateral and international issues.
Pointing to the ongoing developments in Syria, Foley also said his country has always underscored the need to counter terrorism.
The accusation that the Syrian government has used chemical weapons was leveled by a number of Western and Arab countries after the militants operating inside Syria and the foreign-backed Syrian opposition claimed on August 21 that hundreds had been killed in a government chemical attack on militant strongholds in the Damascus suburbs of Ain Tarma, Zamalka and Jobar.
A number of Western countries, including the US, France, and the UK, were quick to adopt the rhetoric of war against Syria despite the fact that Damascus categorically rejected the claim.
Syria has been gripped by deadly unrest since 2011.