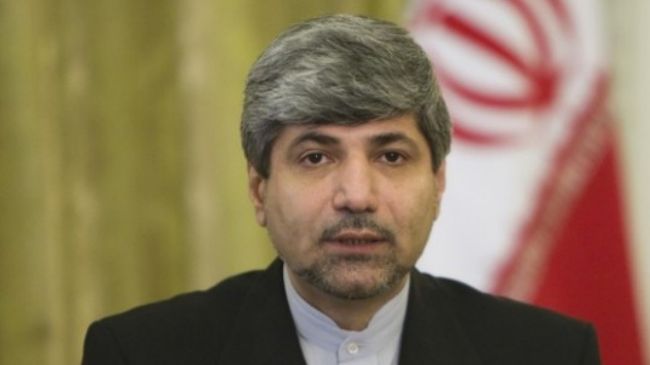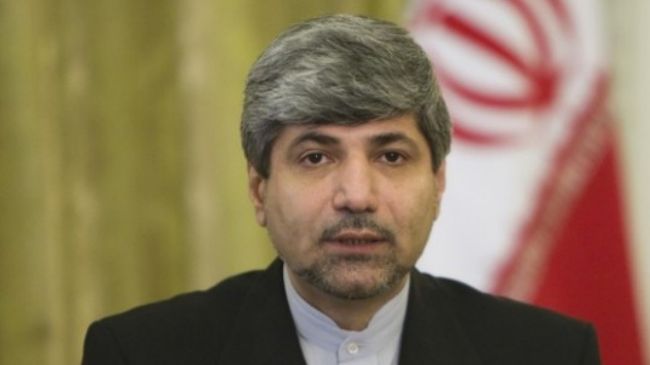 Iran's Foreign Ministry Spokesman Ramin Mehmanparast has reaffirmed the Islamic Republic's stance on the necessity to put an end to the crisis in Syria, saying regional instability will only serve the interests of Western powers.
"We regard peace as beneficial to the region, but Westerners see their interests in [the existence] of instability in the region," Mehmanparast said in a meeting with officials and academics from the Belarusian State University in Minsk on Friday.
'Why don't Western countries allow the Syrian nation to determine their own fate if they are real advocates of democracy?' the Iranian official asked.
The United States attacked Iraq and Afghanistan and caused insecurity in the region under various pretexts, including the fight against terrorism, he said.
Mehmanparast stated that regional countries have the capability to settle any possible crisis in the region and added that Iran believes that there is "no need for the presence of the military forces of Western countries."
He emphasized that the presence of foreign military forces in the region has always spread instability and insecurity.
The Islamic Republic supports the plan to end the unrest in Syria; however, certain Western and regional countries oppose political dialogue and explicitly announce that they would provide the opposition groups with more arms to intensify violence, Mehmanparast pointed out.
The unrest in Syria began in March 2011, and many people, including large numbers of soldiers and security personnel, have been killed in the violence.
The Syrian government says that the chaos is being orchestrated from outside the country, and there are reports that a very large number of the militants are foreign nationals.