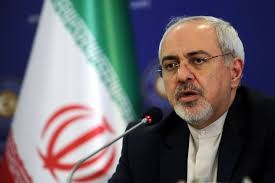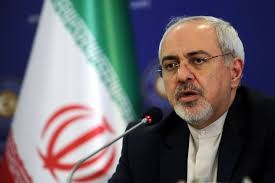 Iran's Foreign Minister Mohammad Javad Zarif stressed that it is the countries of the region that should tackle its issues and problems.
Speaking in a Tuesday meeting in Tehran with Syrian Parliament Speaker Mohammad Jihad al-Laham, Zarif said the coordination among Iran, Syria and Iraq, especially in the fight against terrorism, is in the interest of the region.
"We believe that the problems of the region ought to be resolved by the regional countries," he added.
The Iranian top diplomat further reiterated Tehran's support for the people and government of Syria in their struggle against terrorism and extremism.
He went on to say that the Syrian nation is victorious today in all areas, especially in the political sphere, and that "today, the supporters of terrorist groups (in Syria) have been isolated."
Al-Laham, for his part, appreciated the Islamic Republic's support for Syria's nation and government, saying that Iran's backing helped Syria withstand terrorism and extremism.
He further regretted that while terrorism is spreading in the region "like a cancerous tumor", those claiming to be combatting terrorism (the US and its allies) show no serious resolve to fight the phenomenon.
Syria has been gripped by civil war since March 2011 with Takfiri terrorists from the Islamic State in Iraq and the Levant (ISIL) currently controlling parts of it, mostly in the east.
The US and its regional allies have been supporting the militants operating inside Syria for more than four years.