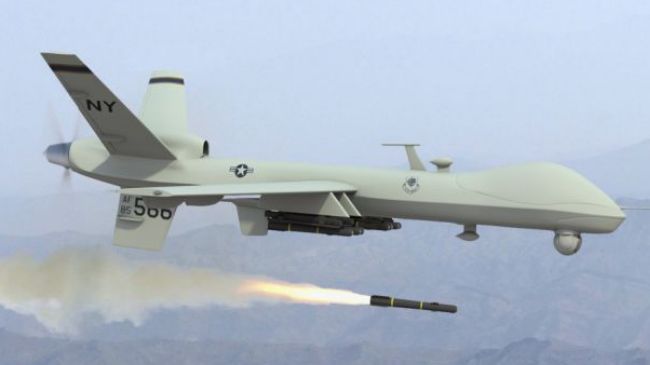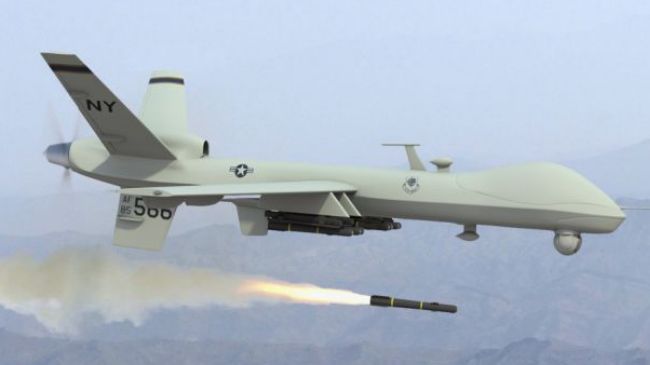 Pakistani militants say US assassination drone strikes on the country's tribal areas must stop before they consider starting peace talks with Islamabad.
The government of Prime Minister Nawaz Sharif started a movement to establish peace in northwestern Pakistan through negotiations with the Tehrik-i-Taliban Pakistan (TTP) and other militant groups, who have been fighting against the government since 2007.
On Wednesday, TTP spokesman Shahidullah Shahid said any peace talks must include an end to US drone attacks in the tribal areas bordering Afghanistan.
"A ceasefire alone is not sufficient. The stoppage of drone strikes is essential, otherwise — if drones continue to strike — we will not accept the ceasefire," Shahid said.
In his speech to the United Nations General Assembly last week, the Pakistani prime minister said the drone strikes are counter-productive and a violation of the country's sovereignty.
The strikes cause "casualties of innocent civilians and is detrimental to our resolve and efforts to eliminate extremism and terrorism from Pakistan. I have urged the United States to cease these strikes, so that we could avert further casualties and suffering," Sharif said.
Washington says the CIA-run drone strikes primarily kill Taliban militants who threaten the US-led international forces in neighboring Afghanistan, although casualty figures show that Pakistani civilians are often the victims of the non-UN-sanctioned attacks.
According to the London-based Bureau of Investigative Journalism, the United States' drone strikes in Pakistan have killed up to 3,596 people since 2004.
The slaughter of Pakistani civilians, including women and children, in US drone strikes has strained relations between Islamabad and Washington, and Pakistani officials have complained to the US administration on numerous occasions.
In September 2012, a report by the Stanford Law School and the New York University School of Law gave an alarming account of the effect that assassination drone strikes have on ordinary people in Pakistan's tribal areas.
"The number of 'high-level' targets killed as a percentage of total casualties is extremely low — estimated at just 2%," the report noted.