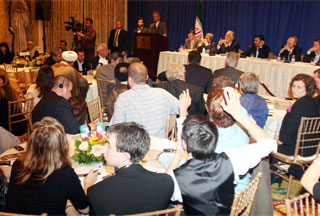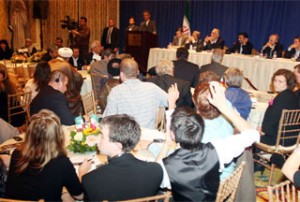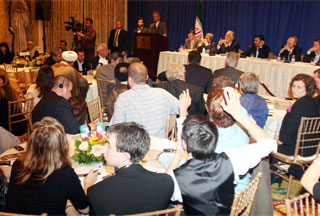 President Mahmoud Ahmadinejad has expounded on the rights of religious minorities in Iran in a meeting with a group of American students in New York.
In the Wednesday meeting, Ahmadinejad said religious minorities enjoy freedom in line with the Iranian constitution.
Under the constitution, the recognized religious minorities of Iran have the right to elect representatives of their own, while they can vote for Muslim candidates as well.
Five seats of Majlis are reserved for religious minorities based on proportional representation. There is one Zoroastrian, one Jewish and three Christian lawmakers in the Iranian parliament.
Ahmadinejad told the students that the Christians have at least 600 churches in Iran and freely practice their faith.
All five lawmakers representing religious minorities in Majlis are part of the Iranian delegation accompanying the Iranian president during his visit to New York to attend the annual session of the UN General Assembly.
Minority lawmakers also responded to questions raised by the students about the living conditions of minorities in Iran.