Economy
Report Dismisses Halt in Iran Oil Supplies to Korea in July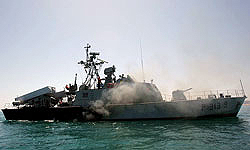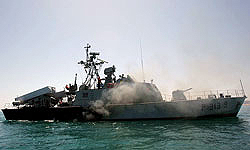 Reports said on Friday that South Korea imported crude from Iran in July despite earlier media claims saying Seoul had halted imports from Iran because of EU sanctions restricting insurance on tankers carrying Iranian oil.
Asia's fourth-largest economy imported 137,400 barrels per day (bpd), data from the state-run Korea National Oil Corp showed on Thursday.
In June, the western media said South Korea, a major Asian consumer of Iranian crude, would halt imports from July 1 because of the European Union insurance ban.
South Korea, usually the world's No.4 buyer of Iranian crude, imported 182,000 bpd from Iran in the first seven months of this year, the KNOC data showed.
Meantime, South Korea announced on Monday it would resume crude imports from Iran in September as the Asian nation feels deep worries about the repercussions of any longer halt in imports from Iran.
The decision by Seoul came after Tehran offered to supply crude to Korean refiners by using its own tankers. Tehran has offered to provide up to $1 billion of insurance cover to Iranian vessels shipping oil to South Korea.
The Korean economy ministry announced that the country's refiners would resume imports of up to 200,000 barrels per day of Iranian crude from September.
"The imports will resume from early September loading, meaning late September arrival," said a source at the economy ministry who has direct knowledge of the matter but declined to be identified as he was not authorized to speak to media.
"The oil will be loaded in Iran to be shipped by Iranian tankers under Iranian insurance cover," the source said.
Japan and South Korea, Iran's third- and fourth-biggest oil buyers, both halted imports in July as they scrambled to work out how to continue imports under the EU sanctions.
Like their Chinese and Indian counterparts, Korean refiners have asked Iran to deliver crude on Iranian tankers, government and industry sources said this month. This shifts the responsibility to Iran for insurance, sidestepping a ban in the EU on insurers covering Iranian shipments.
A spokesman at SK Innovation, which owns SK Energy, told Reuters last Friday that the talks with Iran were progressing well, and the refiner expected to resume the imports around September loading.