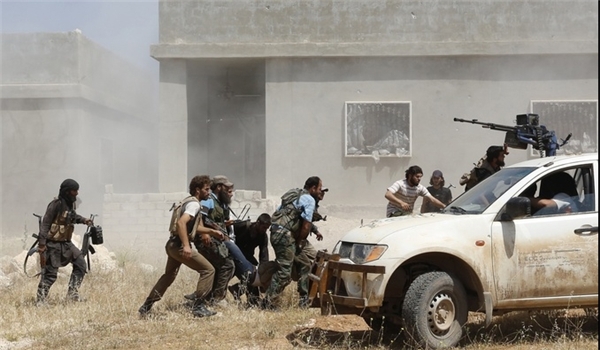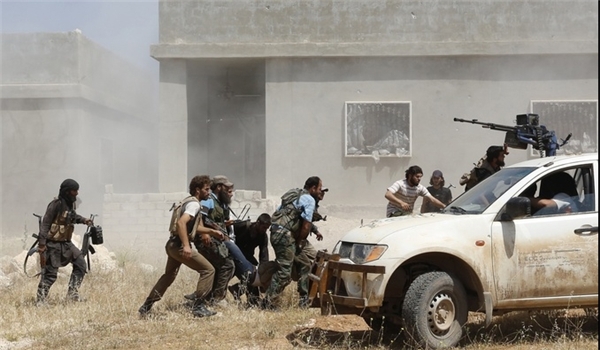 The ISIL terrorists started fleeing to the Western part of Mosul as Iraq's joint military forces are inching closer to enter the city, media reports said.
"As Iraqi forces are approaching Mosul from several directions, most of the ISIL terrorists have escaped towards Western Mosul," the Arabic-language al-Sumeria News channel quoted a source as saying.
The source said that the ISIL has planted mines and improvised explosive devices (IEDs) on the bridges and roads leading to Eastern Mosul to prevent the Iraqi government forces' advance.
On Monday, Commander of Iraq's Counterterrorism Administration announced that the government forces were engaged in liberating the main regions near Mosul city and they were only five kilometers from the city.
Also on Monday, Iraqi forces were engaged in a push toward the center of the strategically-important al-Hamdaniya district in the Northeast of Iraq's Nineveh Province, of which Mosul is the capital, as part of the larger-scale push to retake Mosul.
Large numbers of the terrorists are, meanwhile, reported to have fled Mosul as the group is said to have lost the power to confront the advancing Iraqi forces.
The terror group has declared the city its so-called headquarters in Iraq. The city has been under ISIL control since 2014, when the terror outfit started ravaging the country.
Earlier on Tuesday, the Iraqi Army and its allies started targeting ISIL's positions inside the city of Mosul with artillery fire, Iraq's top anti-terror commander said, as operation aimed at liberating the Northern Iraqi city from the terror outfit has entered its second week.
Abdul-Ghani Asadi, the commander of the Iraqi army's anti-terrorism contingent, made the announcement as reports suggest that Iraqi forces have liberated more than 70 percent of the territory lying to the South of the ISIL-held Northern city of Mosul, and are weeding out explosives planted by the terrorist group on their way to the city.
On Tuesday, the joint military and volunteer forces liberated three more villages, located to the city's South, from ISIL, the country's war news media reported, with Tweeter pictures showing children rejoicing after the areas' liberation.
Footage also showed a military Abrams tank ripping through a bomb-laced ISIL vehicle, which had been left at one entrance to the city to block the forces' advance.
Overwhelmed by casualties, the ISIL militants threw 40 bedridden patients, most of them elderly, out of the Mosul General Hospital, filling its aisles and emergency ward with their own wounded members.
Locals, meanwhile, said the bodies of most of the victims of the city's clashes had been taken to the al-Qabat district, situated in the city's East.