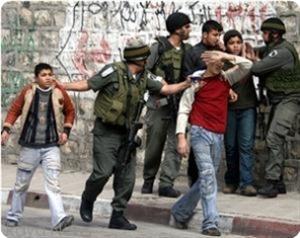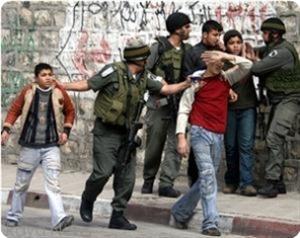 The Israeli occupation forces (IOF) arrested during the first half of October at least twenty Palestinian children during arrest campaigns carried out in occupied West Bank and Jerusalem, a Palestinian report revealed.
The report, issued by the "Child Information Department" in Ramallah, confirmed that the Israeli forces continued to commit more war crimes in the occupied West Bank and Gaza Strip, where they intensified arrests against Palestinian children and used excessive force to suppress peaceful demonstrations, causing injury to dozens of children."
The report, released on Wednesday, stated that over the past two weeks have witnessed the arrest of twenty Palestinian children by Israeli occupation forces and settlers groups, pointing out that most of the arrests were concentrated in al-Khalil and neighborhoods of East Jerusalem.
The report said that a number of children in the Gaza Strip have been subjected to Israeli attacks during the first half of October, where five children were injured in the bombing carried out by Israeli warplanes.