Middle East
Syria
Report: Tahrir Al-Sham's Ringleader Al-Jolani Injured in Idlib Blasts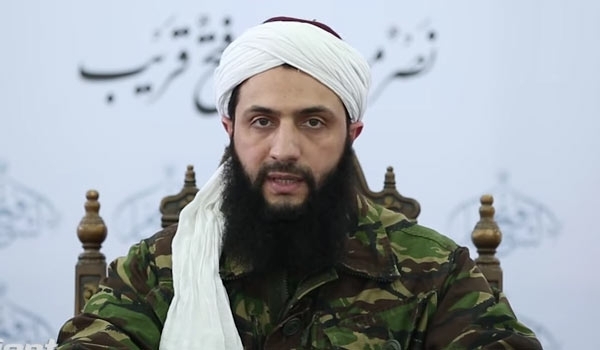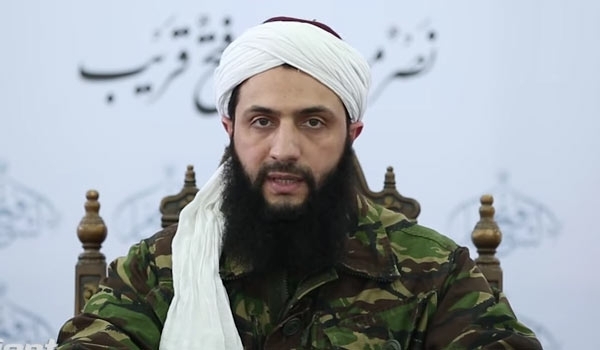 Ringleader of Tahrir al-Sham al-Hay'at (the Levant Liberation Board or the Al-Nusra Front) terrorist group has reportedly been wounded in the recent twin explosions in the Center of Idlib city, media reports said Tuesday.
At least 56 people were killed and wounded in two huge explosions in one of the main bases of Tahrir al-Sham al-Hay'at in Idlib city near the venue of a meeting between al-Jolani and other terrorist commanders.
"Al-Jolani (Al-Nusra Front chief commander) was injured and two of his Uzbek aides were also killed in the twin simultaneous blasts in Idlib's al-Qasour region," the Arabic-language service of Russian Sputnik News Agency quoted local sources as saying on Tuesday.
Two bomb-laden cars exploded almost concurrently in al-Qasour region in the Center of Idlib.
Sources close to the White Helmets – that is affiliated to the military groups specially Tahrir al-Sham al-Hay'at – pointed to the tight security measures adopted by Tahrir al-Sham terrorists near Special Surgical Hospital after al-Jolani was moved to the hospital following the blasts, and said that al-Jolani has been swiftly relocated to an unknown place outside Idlib after receiving treatment.
The explosions occurred near one of the main strongholds of Tahrir al-Sham which was due to host a meeting between Jolani and other commanders of Tahrir al-Sham.
The sources said that the explosions targeted a security convoy – that was said to be part of Jolani's security escort team – passing through al-Qasour region.
The report said, at least 24 people, including 11 foreign terrorists, were killed in the explosions and 32 others were wounded.
In a relevant development earlier this month, a number of Tahrir al-Sham commanders and members, including one of the Egyptian leaders of the group named Abu Mus'ab Misri, were killed by unknown assailants in Idlib province.
Also, late last month, a notorious commander of Tahrir al-Sham and a close aide to Jolani was killed in a failed attack on the Syrian Army's military positions in Southeastern Idlib.
"During an attack by Tahrir al-Sham and their allied militants on the Syrian Army's military positions near Abu Dhuhour Military Airport in Southeastern Idlib, senior commander of Ajnad al-Kavkaz, nom de guerre Abu al-Bara Qafqazi, was killed," the Arabic-language service of the Russian Sputnik news agency quoted local sources in Idlib province as saying.
The report noted Qafqazi's proximity with Abu Mohammad Jolani and that he was second-in-command of Tahrir al-Sham who had taken part in worst possible crimes in Northern Syria.
The sources were quoted by Sputnik as saying that al-Qafqazi also in cooperation with Jolani played an important role in facilitating passage of terrorists from Central Asia and Caucasus via borders with Turkey.