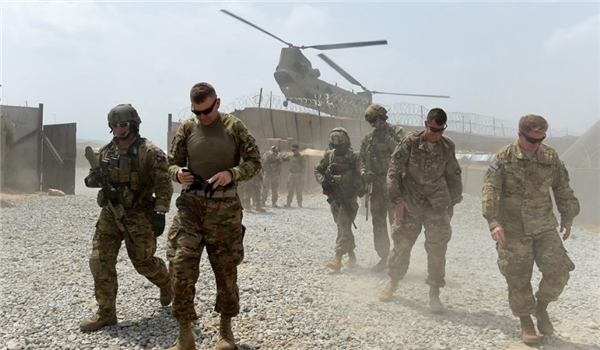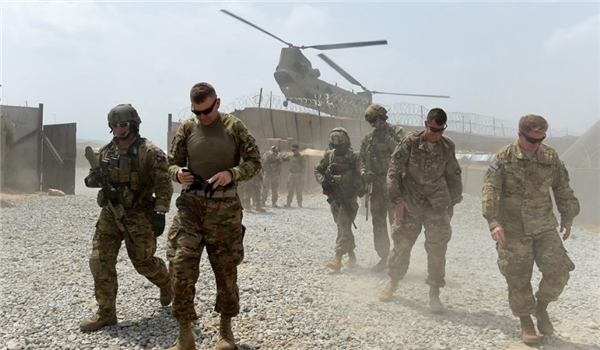 The US is coaxing the Kurdish militia groups to continue battle against Turkey rather than opting for negotiations with the Damascus government through supplying them with more arms and military equipment, media reports said.
The US and its allies are preparing a scenario for the Eastern Euphrates to victimize that region's residents, the London-based Syrian Observatory for Human Rights (SOHR) reported.
The SOHR quoted informed sources as saying that trucks containing heavy weapons, logistical equipment and ammunition sent to the Syrian Democratic Forces (SDF) in Eastern Euphrates is a new plot by the US to empower the SDF fighters and urge them to confront the Turkish Army and its allied militants if they attack this region.
It also noted that the main reason for arming the SDF in Eastern Euphrates is destroying the current negotiations between SDF, Damascus and the Russian side as well as possible agreement between the two sides.
In a relevant development on Saturday, the Kurdish fighters during their military operations against the Turkish Army and its affiliated militants in Afrin pounded a military position of Ahrar al-Sham terrorists and Turkish army troops in Jandariseh region of Afrin, severely wounding two Turkish Army soldiers and five Ankara-backed militants, Hawar News reported.
It noted that five members of Farqa al-Hamza and Jbahat al-Shamia were killed and three others were wounded in three consecutive military operations by the Kurdish forces against the Turkish Army and Ankara-backed militants in the Center of Afrin as well as Shirawa and Shara regions in recent days.
Meantime, battlefield sources in Northern Aleppo reported that during the Syrian Democratic Forces' missile attack on a military position of the Free Syrian Army (FSA) in Kimar village in Afrin region, a terrorist was killed and five others were wounded.
Also, the Turkish Army and its affiliated militants launched mortar and tank attacks on Soqankeh village from Kimar village.