Middle East
Palestine
Syria
Reports about Syrian–israeli meetings 'untrue': Foreign Ministry
Syria has vehemently rejected untrue reports by some "hired media outlets" about having held meetings with israel, saying those who are spreading such lies seek to draw the whole region into Western Zionist alliances.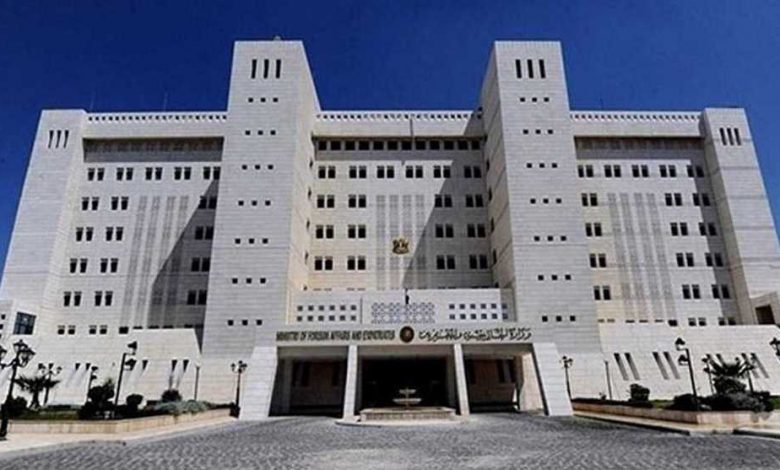 "The Syrian Arab Republic categorically denies the untrue news marketed by some mass media about holding any Syrian-Israeli meetings at any place," an official source at Foreign and Expatriates Ministry said in a statement on Monday, Syria's official SANA news agency reported.
The statement added that the financiers of the "hired news outlets" have made this failed attempt in order to cast doubt on Syria's principled and firm stance towards the Israeli occupation.
Syria has pursued and is still pursuing a clear policy and takes its decisions in a way that serves the country's interest and just causes, the foremost of which is the Palestinian issue and the liberation of the entire occupied Syrian Golan as well as the occupied Arab lands in accordance with the relevant international resolutions, it added.
According to the statement, Syria reiterates that those who stand behind such lies are those who seek to normalize ties with the Zionist regime.
The statement came after a number of Arab countries, including the United Arab Emirates, Bahrain, Morocco and Sudan, embarked on full normalization of relations with Israel through deals mediated by the administration of outgoing US President Donald Trump.
Trump has been scrambling to hammer out peace treaties between Arab governments and Israel in order to portray them as foreign policy gains.