Saudi Arabia
Reports claim terrorism grandfather Saudi King might be already dead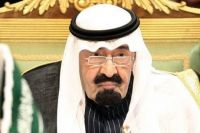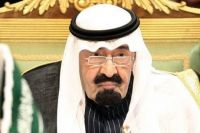 King Abdullah's health would have seriously deteriorated over the past days, to the point where the Crown Prince had to step in his shoes and attend the annual Eid Al Adha reception on his behalf.
Islam Times reported that given the importance and significance of such a gathering, his absence prompted rumors King Abdullah was quite literally at death's door.
Some sources have went as far as claiming that the King has been clinically dead for several days, stressing that officials were merely attempting to delay the inevitable.
Observers have confirmed that Prince Salman' stepping forward as the King's representative during Eid proved how worse the King's health had grown.
King Abdullah has been mostly absent over the past month.
The King has been seen as very frail this year and news of his imminent death will be unlikely to generate much surprise.