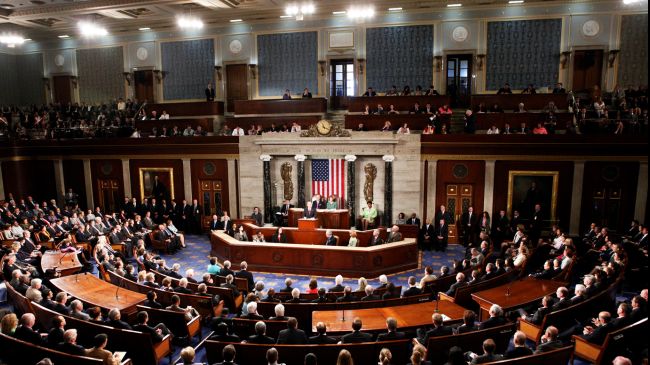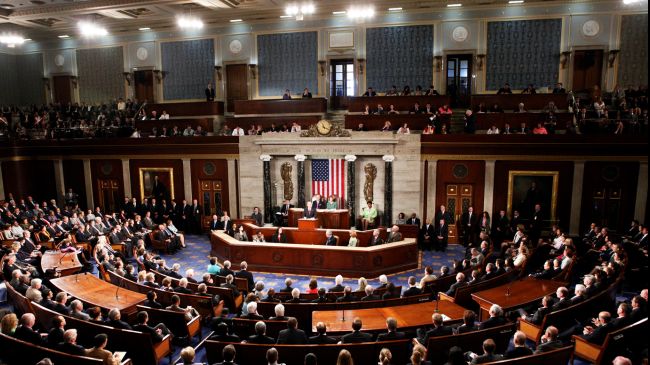 House Republican leaders are pushing for a vote on Wednesday to raise the US debt limit, in an attempt to avoid having to accept a Senate version with more government spending closer to the Feb. 27 deadline, lawmakers said.
The vote would allow the Treasury Department to continue borrowing without limit, and the new debt ceiling would be whatever the debt is at the end of that date, The Hill reports.
But Republicans would tie their vote to a bill reversing the $6 billion cuts to military pension enacted in the December budget agreement, the report says.
Last week, House Democratic Leader Nancy Pelosi (Calif.), rejected tying pension changes to the debt ceiling bill.
A Democratic leadership aide said on Monday that "the unified Democrat position" is a clean debt ceiling increase, adding that Democrats will discuss pension fix as a standalone bill only.
The White House and the Senate Democratic leadership also have called for a clean debt ceiling increase.
Speaker John Boehner (R-Ohio) presented the plan to lawmakers Monday evening in a closed-door meeting in the Capitol.
The plan represents a remarkable shift for Republican leaders, who once demanded deep spending cuts in exchange for raising the nation's debt ceiling, now standing at $17 trillion.
The proposal would pay for the restoration in military benefits by extending sequestration cuts to Medicare providers, lawmakers said.
Republicans need to get 218 votes on their side for their proposal while several GOP lawmakers were reported by The Hill to indicating that they would be unlikely to support the proposal.
"It's the same old problem…we've got to get 218 votes," Rep. Devin Nunes (R-Calif.) said, according to the report.