India
Rescue ops being as dozens trapped in India building collapse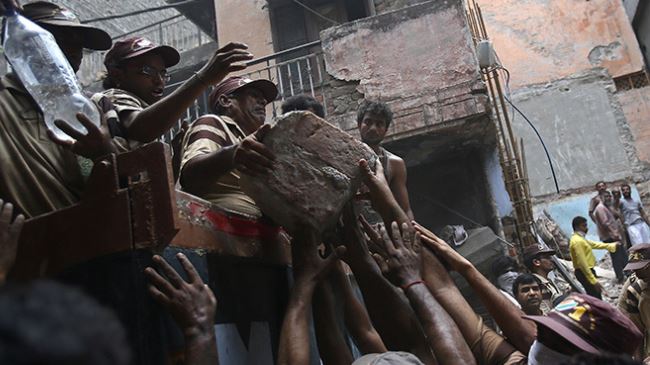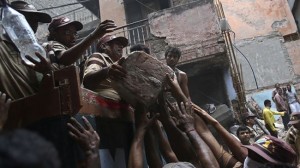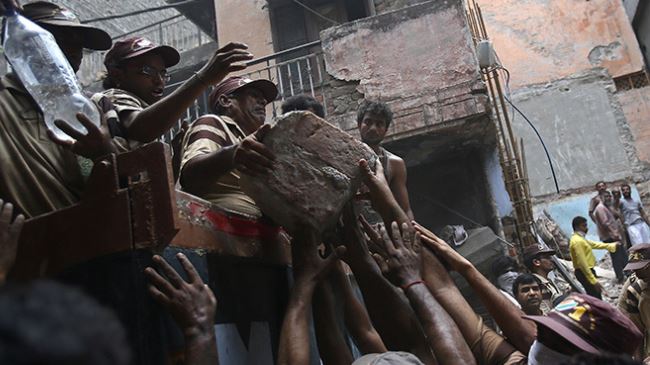 Rescue workers have been searching for over a dozen workers believed to be trapped in a building that has collapsed in India's southern Tamil Nadu State.
The rescuers were using gas cutters and shovels on Sunday to find the workers believed to have been buried under the debris from a 12-story building, which was under construction before it collapsed late Saturday as heavy rains and lightning pounded the area.
Police said some 28 workers had so far been rescued and that the search was continuing for others in the building on the outskirt of Chennai city.
Four workers died at the scene while five others succumbed to injuries at hospital, police sources added, noting that thirteen injured workers were hospitalized and six others went home after medical tests.
The two directors of the construction company have been arrested for questioning as police launched an investigation into the cause of the accident.
The incident came only hours after a four-story building collapsed in the capital, New Delhi, where eleven people died while one survivor was hospitalized.
Several building collapses have recently occurred in India; the incidents were blamed on substandard materials and lax safety. At least 14 people died after a building came down in Goa State in January. A four-story building came down in Mumbai, last September, killing some 42 people.