Iran
'Research, Technology prerequisites to enduring progress, development'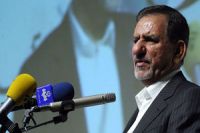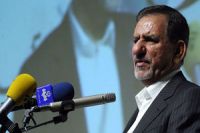 Iran's First Vice President Ishaq Jahangiri has emphasized research and technology as prerequisites for the enduring and stable progress and development.
According to IRIB, addressing a ceremony to inaugurate a fair to commemorate the Research and Technology National Week, he said in Tehran on Saturday that today's world is based on knowledge and that in Iran's Third Five-Year Development Plan there is an emphasis on decreasing reliance upon oil revenues, which necessitated knowledge-based economy.
Therefore, Jahangiri noted, we should pay due attention to human resources and their training courses to materialize the goal which is enduring development.
The Iranian official lauded the status of the country in the region in terms of producing remarkable scientific articles but we should take further remarkable steps forward.
Iran's Minister of Science, Research and Technology, Reza Faraji Dana, also addressed the attendants in the ceremony and said that since the victory of the Islamic Revolution, Iran has been under different kinds of sanctions; however, the Iranian nation has reiterated "We Can".
Today, the beginning of the Research Week, some 12 cyber achievements were put on display at the presence of the Defense Minister, Brigadier General Hossein Dehqan.