Syria
Residents leave area near Syrian capital under deal with government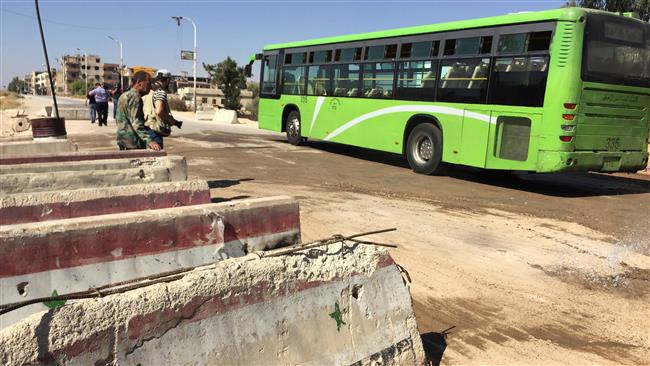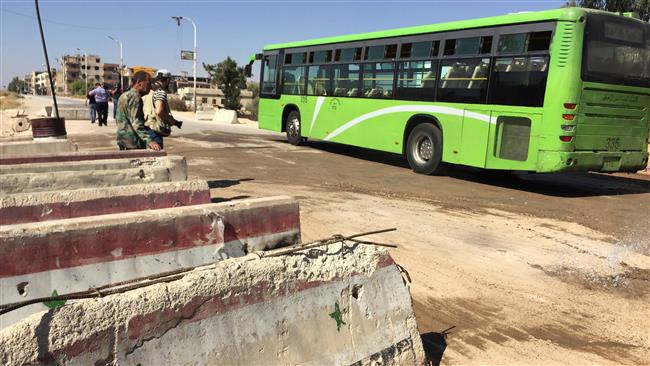 Hundreds of civilians in a militant-held suburb of the Syrian capital have begun leaving the area under a deal with the government in Damascus.
Some 300 residents began leaving Mouadamiya on Friday, a week after the surrender of neighboring Darayya, one of the longest-standing bastions of militants fighting the government of President Bashar al-Assad.
Syrian state television showed footage of families heaving luggage through the streets and buses arriving to take them from Mouadamiya. They will be transported to a temporary housing area in Harjaleh near Damascus, it reported.
The Syrian government forces retook complete control of Darayya last Saturday and struck a deal with the militants there to have them leave peacefully.
"The Darayya file is now closed after the evacuation of all the civilians, armed men and their families under the agreement" reached earlier between the government and the militants, Syrian state television said.
The Syrian government has solidified its control over the country amid continuing foreign-backed militancy, which began in March 2011. The Syrian military has been fighting militants, including those of Daesh, across the country, and has been boosted in the anti-terror effort by an aerial campaign conducted by Russia and military advice from Iran.
United Nations Special Envoy for Syria Staffan de Mistura estimates that over 400,000 people have been killed in the Syrian conflict. The UN has stopped offering an official death toll for Syria.