Iraq
Residents of Iraq's Sinune return to liberated town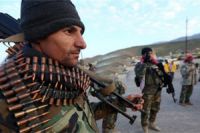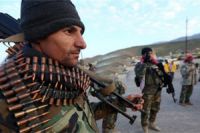 Residents of the Iraqi town of Sinune have begun returning to their homes after Kurdish forces recaptured the strategic town from Takfiri terrorists last month.
According to IRIB, Peshmerga fighters managed to break the siege of Sinune, the biggest town west of the northern Iraqi city of Mosul near the Syrian border, in mid-December as part of their efforts to retake the predominantly Izadi town of Sinjar.
The ISIL terrorists had captured Sinjar in early August. They killed hundreds of residents, kidnapped and enslaved hundreds of Izadi women and girls, and forced tens of thousands to seek refuge on Mount Sinjar.
Before reaching Sinjar, the terrorists raided neighboring areas, including the town of Sinune.
Although the destruction is huge, some of the town's residents have begun to make their way back home.
In addition to the mass of destruction, terrorists have committed a lot of atrocities there.
Barjas Qawarbro, a member of newly-established Sinjar protection force, said, "ISIL took over our towns, abducted our women, slaughtered hundreds of our men." He continued by vowing to keep fighting until the full liberation of the seized areas.