Lebanon
Resistance draws options on construction of region's future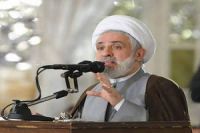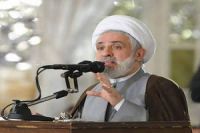 Deputy Secretary General of Hezbollah said on Tuesday that Today resistance draws effective options for construction of region's future, which differs greatly with what arrogance and Israeli regime have in mind.
According to IRNA, Sheikh Naeil Qassem who was speaking at a ceremony in Beirut noted that the approach of the resistance is fully defined and its status in Lebanon and in the region is quite clear despite certain double-sided comments heard today.
"We are familiar with the plots hatched by the arrogance for the region, for implementing which they even mobilizes the international community, and we present plans to counter them, and our plans are successful, while theirs are defeated," he reiterated.
Sheikh Naeim Qassem also said the reason why the plans designed by the resistance front in the region are successful is that they are well-intentioned, are obeying God's commands, and they are in line with fighting for God's sake.