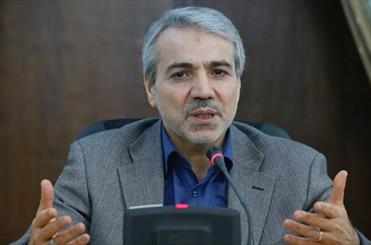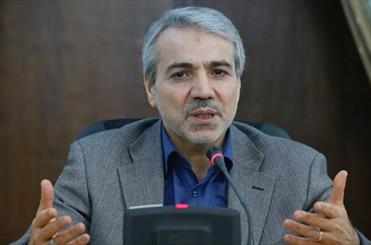 Head of Iran's planning and budget organization has said the government could successfully run the country with less than $40bn. Mohammad Baqer Nowbakht who was addressing in Iran National Efficiency Conference on Saturday, said that despite reductions in oil income, "the government could run the country in the framework of Resistance Economy with even less than $40bn."
"During past years, the government run the country with $50-60bn of oil income; now the record low prices for oil in global markets has been a shock to the economy, and we could then run the country drawing upon Resistance Economy principles," he told the conference, admitting that an annual growth rate of 8 per cent fell short of the provisions made in the Vision Plan.
"Our studies show that Iran needs a 12-per cent growth rate to attain the place projected in sixth and seventh five-year development plans, which is currently badly affected by the paucity of investment options," he asserted.
Nowbakht announced revival of country's dissolved Management and Planning Organization in a course of two weeks with new missions defined for the organization as a 'fundamental revolution in development strategy, planning sustainable and balanced infrastructure, and monitoring the pace of development.'
"The Organization is renewing the old past structures and arrangements, and we hope to set in motion a sustainable and well-balanced development in near future," said Nowbakht, "in fourth and fifth development plans the government failed to achieve growth rate coming from structural efficiency and investment, with only 5.5 per cent growth rate instead of 12.2 projected growth rate."
"Only in the first year of fifth development plan did the country have a 3-per cent growth rate; the next two years saw a ludicrously low growth rate of -6 and 1.9 per cent; thus, a growth rate of 3-4 per cent would not compensate for the negative effects of the past four years and fourth development plan," he noted.
Nowbakht highlighted the sixth development plan as the focus of attentions; "in fourth development plan, the country failed to hit the projected growth rate; the fifth plan had the misfortune of economic sanctions which pressed the economy hard; now the Resistance Economy would provide the antidote to attain the objective set for the Vision Plan, and grand economic policy has been synchronized with these attempts," he emphasized.