Palestine
Resistance monitors all Israeli moves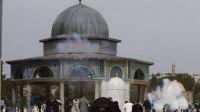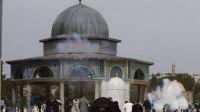 An Iranian lawmaker says the Islamic resistance monitors all the Zionist regime's measures, and will give a crushing response to its hostile moves in an appropriate time.
Mojtaba Rahmandoust said in an interview with the Islamic Consultative Assembly News Agency (ICANA) on Sunday Tel Aviv seeks to Juadize al-Quds and other Islamic sites in the occupied lands, but the Islamic resistance is watching all Tel Aviv's actions with the purpose of defending al-Aqsa mosque against repeated aggressions of the Zionist settlers,.
The Iranian MP stated "The Zionist regime has not been able to ruin the Islamic identity of the occupied lands, or weaken the Islamic resistance, its main enemy."
On May 8, Zionist forces clashed with Palestinians outside the al-Aqsa Mosque in East al-Quds, and arrested dozens of Palestinian youths after the Zionist settlers entered the mosque, and started acting in a provocative way.