Iran
Middle East
Palestine
Resistance Reason behind Retreat of Western-Israeli-Arab Axis: Iran's Velayati
Ali Akbar Velayati, an international adviser to the Leader of the Islamic Revolution, highlighted the failure of plots hatched by the Western-Israeli-Arab axis against Iran and said the reason behind the alliance's retreat from their policies is the Islamic Republic's resistance.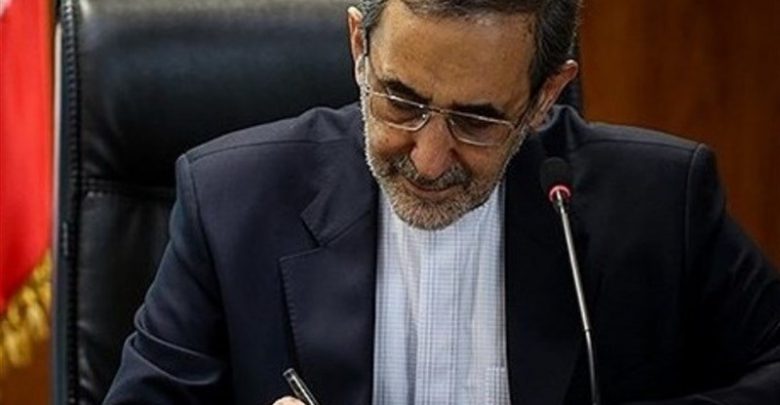 In a message of condolences issued on Tuesday on the occasion of the demise anniversary of Imam Khomeini, the late founder of the Islamic Republic, Velayati praised Iran's power in the Middle East region and the world.
The country is marking the 30th anniversary of demise of Imam Khomeini at a time when it is successfully pursuing the big goals set by Leader of the Islamic Revolution Ayatollah Seyed Ali Khamenei "in the second phase of the revolution", he noted in the message.
At a time when the Western-Israeli-Arab axis uses all its power to promote Iranophobia in the world and strives to block this great movement (Islamic Resistance), the same power and teachings of the resistance in the path of God have made the alliance to admit their weakness and retreat from their stance, Velayati went on to say.
Iranians on Tuesday are mourning the 30th anniversary of the demise of Imam Khomeini, "the architect of the Islamic Republic".
Ayatollah Ruhollah Moussavi Khomeini, better known as Imam Khomeini, engineered Iran's 1979 Islamic Revolution, which led to the overthrow of the US-backed Shah of Iran.
Born in 1902, he grew to become the iconic leader of the Iranian nation's struggle in the 1970s against the centuries-old monarchical tyranny. Imam Khomeini passed away on June 3, 1989, at the age of 87.
In February, Ayatollah Khamenei issued a statement to explicate the achievements of the Islamic Revolution in the past four decades and outline the "second phase of the revolution" and its necessities.
In the major and strategic statement released on February 13 on the occasion of the beginning of the fifth decade of the Islamic Revolution, the Leader thanked the Iranian nation for magnificent presence in the countrywide demonstrations in celebration of the 40th anniversary of victory of the revolution.
In the statement, addressing the younger generation, the Leader explicated the glorious achievements of the Islamic Republic over the past forty years, highlighted the realistic hope for the future and the role of the youth in making great strides towards the aspirations, and outlined the necessary elements for such a great move in 7 chapters.