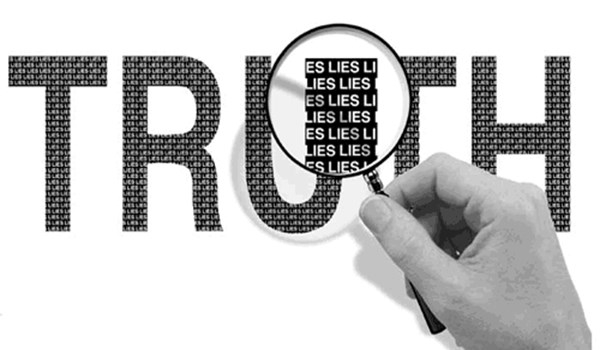 Reuters a globally known world news agency requires all its journalists to show full respect for its strict rules stated in its handbook on precise quotations from sources with known and verifiable identity when giving out reports on sensitive world developments, allowing quotations and news from unnamed sources only in very rare cases and as a last resort, warning that anonymous sources have the least reliability and credit as they cannot be verified, but all these rules and directives seem to be nonsense, when it comes to Iran.
The new agency's fabrications and false reporting on Iran has come under harsh criticism in frequent cases by various Iranian officials and media as well as activists and journalists througout the world. Even Iran's Foreign Minister Mohammad Javad Zarif who has sought hard to keep the balance in interaction with the world media outlets has failed to keep silent on Reuters' unfounded reports, and once even said on June 24, 2018, "You should know that Reuters fabricates 50 fake news on Iranian economy on a daily basis", elaborating on the reason why he would no more have any interview with the news agency.
The news agency still continues to release a mixture of right and wrong to advance its politically-driven agenda on Iran, while keeping part of its credibility for an audience that is losing its belief and growing intolerant when faced with similar exclusive repoting on Iran quoting government officials, but unnamed.
In a most recent case, Reuters released a special exclusive report on Monday to raise a number of claims about Iran riots, saying about 1,500 people were killed during less than two weeks of unrest that started on Nov. 15. Reuters claimed that that it has received the toll from "three Iranian interior ministry officials" who it never names.
The death toll claim came as Reuters itself has admitted that even Amnesty International – that has time and again proved to be after a political agenda towards Iran and whose numbers have proved to be no more than exaggerations – has put the November riots death toll at 300.
Head of Iran's Supreme National Security Council (SNSC) Information and Communications Secretariat Alireza Zarifian Yeganeh categorically dismissed the report as "false propaganda".
"Such types of news writing and making accusations are by no means a complicated task. These claims are leveled based on a set of premeditated psychological warfare and lack credibility," Zarifian Yeganeh noted.
"The protestations that Reuters made in its report are totally worthless not only in terms of security issues and intelligence but in the field of news and media, and will damage the already-tarnished credibility of this agency," he added.
"It is easy to quote unnamed sources to claim a high death toll for gas price rise riots in November. When Reuters has defied presenting a proof or evidence or identity of its source, then why 1,500, it could have said 20,000."
He also pointed out that a team has been set up to investigate the situation and circumstances surrounding the death of each victim and will soon release its findings.
Some believe the report is somehow related or meant to justify US President Donald Trump's baseless claim earlier that thousands were getting killed on Iran streets as he was conducting a speech.
Here are a few instances of Reuters' fake news on Iran developments sometimes by means of mere fabrication and at other times through the same method of exclusive reporting and unnamed sources.
Fake News And Fabrication on Iran's Missile Program
FNA released parts of its interview with the Islamic Republic of Iran Air Force Commander on December 4, 2018, where the general stressed that one of IRIAF plans is to increase the range of its "air-to-air missiles".
"Today, we are after increasing the range of our air-to-air missiles. Therefore, one of our most important plans is increasing the range of missiles and ammunition. We are after Beyond-Visual-Range (BVR) missiles and ammunition and consider no limitations in this regard for ourselves because the Air Force should heighten the country's deterrence power along with other (Armed) Forces," General Nasirzadeh told FNA on December 4 last year.
"We have a very extensive plan in the field of long-range and smart ammunition and missiles," he added, noting that the country aims to enhance the radar systems of its fighter jets to be able to hit the target sooner and with a more precision-striking power.
Air-to-air missiles are fired by aircraft, fly a couple of hundred kilometers and hit aircraft.
Hours later, Reuters rushed to cover the report, but openly distorted General Nasirzadeh's remarks, surprising many.
Although the original piece by FNA has mentioned several times that the Iranian general is speaking of air-to-air missiles – that fall within his jurisdiction – the Reuters report never makes any such reference and only reiterates that Iran plans to widen the range of its "missiles" to hide the nature and mission of the weapon system under discussion. Then in a subsequent move to coax the readers into developing this wrong perception that the general is speaking of long-range ballistic missiles, the piece, though mentions that General Nasirzadeh is the commander of the country's Air Force, ignores that ballistic missiles do not fall within the scope of his jurisdiction, and adds:
"Iran's military has cited 2,000 km (1,240 miles) as the current missile range, and said U.S. bases in Afghanistan, the United Arab Emirates and Qatar, plus U.S. aircraft carriers in the Gulf, were within range."
The added part that has been picked by the wirter from public information openly available to anyone, has no relevance to the topic under discussion by the Iranian genera, IRIAF's air-to-air missile program. Iran's ballistic missiles belong to Iran's Islamic Revolution Guard Corps' Aerospace and Missile Force under Brigadier General Amir Ali Hajizadeh. Those are two very different organizations, with a different line of command, and with totally different kinds of missiles.
Iran's top military brass have repeatedly stressed that the country plans to keep the range of its ballistic missiles to a 2,000km ceiling, but the misrepresented story implies that Tehran has decided to increase the range of ballistic missiles past its self-imposed 2,000km range ceiling, beating the drums of war.
Immediately after, a growing number of activists rushed to warn Reuters against misreporting the FNA interview, reminding the agency that its report represents a genuine instance of misinformation and biased journalism.
"This is a misrepresentation of the FARS piece. The commander is of the Air Force, not the missile force, and he speaks about extended range for "air to air missiles". These have nothing to do with ballistic missiles which Iran limited to 2,000 km," one said.
A first look might offer a misunderstanding resulted from haste or the mindset of the reporter when he first read the orignial piece, given the charm that the mainstream media see in depicting Iran as the party escalating tensions, but a more thorough and precise study of the report displays a planned agenda.
The report links the story to the Iran-US standoff right from the start, adds the ballistic missile part to ring the alarm that Iran has gone on the offensive and continues to keep readers focused on the same theme to the end to ensure that Iran is depicted as the antagonist who is escalating tensions at such sensitive juncture.
This has also been readily felt by readers.
"Once again, dangerous fearmongering by Reuters and this particular reporter. Anyone remotely knowledgeable about Iranian military would know ballistic missiles are not IRIAF's jurisdiction," one activist tweeted.
Later Reuters reminded the recent allegations made by a number of US officials against Iran's ballistic missile tests to nudge readers into the conclusion that White House concerns over Tehran's missile program are geniune and justified. Yet, to portray the threat an issue of more international concern in need of more urgent attention, the report makes an implied effort to make it seem as if the missiles the IRIAF commander were bragging about could soon be used to disrupt energy flow in the Persian Gulf.
An article on this very same story by website Moon of Alabama says, "The Reuters writers surely know all this. It is thus obvious that the piece is a willful manipulation of the original FARS piece it is based on."
"The Reuters piece has to be seen in the context of the campaign to wage war on Iran currently run by the main neoconservatives in the Trump administration, National Security Advisor John Bolton and Secretary of State Mike Pompeo," it added.
Once the news agency defied complaints by activists, other international media outlets cautioned it of the false reporting, but Reuters has kept the story online even a day later.
"All is fair in love and war, or when you want to do a little scaremongering. Reuters sounded the alarm on Iran's efforts to boost the range of its missiles, while completely missing what missiles they were," the Russia-run news agency, RT, said in a report, titled "What missile exactly? Reuters misses the target as it spreads fear on Iran expanding missile range".
The sound of protests and complains is definitely deafening for any media outlet that claims to be a truthful source of news and reporting, but Reuters has remained adamant, keeping the piece online, let alone extending an apology for falsifying the FNA report, even now that the report seems to be nothing more than a somehow failed attempt to mislead the public.
Reuters Claims Iran-Affiliated Snipers Kill Iraqi Protesters
Also, Reuters claimed in an exclusive report quoting two Iraqi security officials as saying that paramilitary troops supported by Iran were killing protesters in Iraq from the rooftop of nearby buildings.
The news agency claimed that the snipers were "members of a group very close to the Iranians".
The Iraqi officials strongly rejected the claim the report by Reuters that carried UNNAMED SOURCES. The officials confirmed that there were snipers shooting at protesters, but stressed that they were no way related to Iraq's security and military bodies or affiliated groups. The Iraqi popular forces Hashd Al-Shabi spokesman also strongly denied the reports stressing that "none of their forces had taken part even in the crackdown on protests, let along shooting from the rooftops".
Baghdad police also said they were chasing these unknown snipers who only intended to escalate the tensions. Then a source in Iraqi prime minister's office sent a protest letter to the new agency, raising suspicion about the report that blamed a specific group for the suspicious shootings without even a shred of evidence.

A Reuters Newsroom
Reuters Claims Transfer of Iranian Ballistic Missiles to Iraq
In another exclusive report on August 31, 2018, Reuters claimed that ballistic missiles had been transferred from Iran to Iraq over the past few months to threaten Iran's enemies in the region.
The report claimed the missiles had a range of between 200 and 700 kilometers, putting Riyadh or the Israeli city of Tel Aviv within striking distance if the weapons were deployed in Southern or Western Iraq.
A day later, a senior Iraqi official said that the Reuters' claims that Iran has transferred ballistic missiles to Iraq are imprecise as Hashd al-Shaabi (popular forces) have produced the missiles themselves.
"Such reports are not precise. There is a mistake in what has been said. The missiles are produced by Hashd al-Shaabi and they were unveiled during ceremonies to celebrate victory over the ISIL," an unnamed Iraqi official told the Arabic-language al-Hayat newspaper on Saturday.
He added that the range of the missiles is no more than 50km, stressing that they are no threat to the neighbors.
The Iraqi official voiced concern that such allegations could pave the ground for targeting certain Iraqi groups or figures who opposed the US deployment in Iraq.

Reuters HQ in London
Reuters Falsifies Contents of SPV to Show Iran & EU Have Excluded Oil Exports from INSTEX Mechanism
In another exclusive report on December 3, 2018, Reuters claimed that France and Germany are to take joint responsibility for an EU-Iran trade mechanism to minimize the risk of US sanctions but few now believe it will cover oil sale.
Iranian Foreign Minister Mohammad Javad Zarif rejected Reuters' claim that the European countries may exclude his country's crude revenues from the Special Purpose Vehicle (SPV) mechanism which was promised by them to Tehran back in September.
"Based on the information that we have, this is not correct because if Iran's crude incomes are not deposited into an account, it is not clear if any money will remain for dealings," Zarif said.
Zarif blasted the western media, specially Reuters, for attempts to disappoint the Iranian people, stressing that oil is the major part of Iran's exports.
On October 6, 2017, Reuters report claimed, quoting Iranian and Western officials familiar with the overtures, that Iran has suggested to six world powers that it may be open to talks about its missile program aimed at reducing tension over the disputed program. The US and Western officials did not confirm the matter was discussed at the Zarif-Tillerson meeting.

Reuters Newsroom in Berlin
The next day, Iran's former Foreign Ministry Spokesman Bahram Qassemi in a statement strongly ruled out claims by the Reuters news agency on Tehran's readiness to hold talks over aspects of its defensive missile program.
"The Islamic Republic of Iran has repeatedly and openly announced its stance on the matter in diplomatic meetings with foreign officials, including the interviews and talks held by Foreign Minister Mohammad Javad Zarif during his recent visit to New York," Qassemi said.
He said that Iran has already emphasized the non-negotiability of its defensive program and stressed that it does not violate the UN Security Council Resolution 2231.
The Iranian foreign ministry spokesman further mentioned that Iran believes its missile defense program is an absolute right, and Tehran would certainly continue the plan within the framework of its conventional and pre-determined defensive programs and strategies.
He further reaffirmed that the foreign minister of Iran, on the sidelines of the United Nations General Assembly, has touched upon this case during all his private meetings and talks, as well as his interviews with the international media.