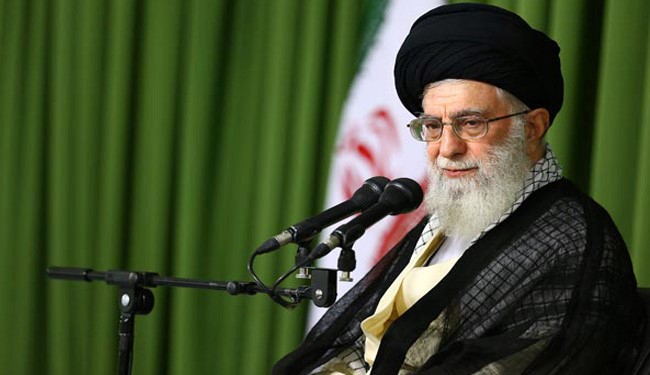 In reaction to Paris Attacks, Leader of Islamic Ummah and Oppressed People Imam Sayyed Ali Khamenei has written down a second letter addressing the youth in Western countries.
Review of Main Topics in Letter of Leader of Revolution to the Youth in Western Countries 29 Nov. 2015
The pain of any human being anywhere in the world causes sorrow for a fellow human being.  The sight of a child losing his life in the presence of his loved ones, a mother whose joy for her family turns into mourning, a husband who is rushing the lifeless body of his spouse to some place and the spectator who does not know whether he will be seeing the final scene of life- these are scenes that rouse the emotions and feelings of any human being.  Anyone who has benefited from affection and humanity is affected and disturbed by witnessing these scenes- whether it occurs in France or in Palestine or Iraq or Lebanon or Syria.
Without a doubt, the one-and-a-half billion Muslims also have these feelings and abhor and are revolted by the perpetrators and those responsible for these calamities. The issue, however, is that if today's pain is not used to build a better and safer future, then it will just turn into bitter and fruitless memories. I genuinely believe that it is only you youth who by learning the lessons of today's hardship, have the power to discover new means for building the future and who can be barriers in the misguided path that has brought the west to its current impasse.
It is correct that today terrorism is our common worry.  However it is necessary for you to know that the insecurity and strain that you experienced during the recent events, differs from the pain that the people of Iraq, Yemen, Syria and Afghanistan have been experiencing for many years, in two significant ways.  First, the Islamic world has been the victim of terror and brutality to a larger extent territorially, to greater amount quantitatively and for a longer period in terms of time. Second, that unfortunately this violence has been supported by certain great powers through various methods and effective means.