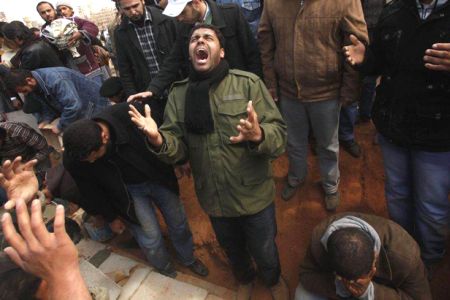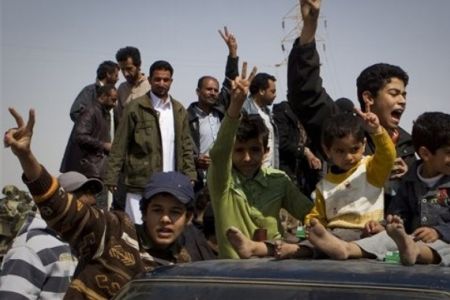 Libyan revolutionaries say they have regained control of the strategic oil-rich town of Brega after heavy fighting with forces loyal to Muammar Gaddafi.
Latest reports have confirmed that the opposition forces advanced to the town center on Saturday.
"Gaddafi's forces are on the retreat and should now be at Al-Bisher — 30 kilometers (20 miles) — west of Brega," AFP quoted Abdelsalam al-Maadani, an opposition commander as saying.
This comes hours after revolutionary forces won back control of the strategic nearby eastern city of Ajdabiyah.
The revolutionaries had earlier pulled out of the towns when they came under heavy shelling.
Meanwhile, heavy clashes are underway near the city of Misratah. Reports say pro-Gaddafi forces are still in control of the eastern and western entrances of the city but that the revolutionary forces are advancing in parts of the city.
This is while Western-led forces have carried-out airstrikes against the Gaddafi forces on the outskirts of the city.
Opposition forces are being led by the Benghazi-based National Libyan Council.
The council, headed by Libya's former Justice Minister Mustafa Abdel Jalil, plans to lead the country to an election.
Jalil was among the first high-profile Libyan figures to join protesters following the Gaddafi regime's brutal crackdown on the opposition.
Libyan State TV said Western-led warplanes hit civilian and military sites in Tripoli and Zliten. Several explosions were heard in Tripoli.
Libya says at least 114 people — many of them civilians — have been killed in US-led airstrikes over the past 24 hours.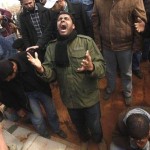 According to the Libyan Health Ministry, more than 450 people were also injured in the attacks.
Dozens of civilians have been killed in Libya since the US-led military alliance launched its attacks on the North African country.
Arab League chief Amr Moussa earlier said that the invasion was in violation of Resolution 1973, which calls for protection of civilians.
"What is happening in Libya differs from the aim of imposing a no-fly zone, and what we want is the protection of civilians and not the bombardment of more civilians," he said on Monday.