Latin America
North America
Ridiculous Trump 'open' to meeting with Venezuela's Maduro to discuss 'his peaceful exit'
On Monday, US President Donald Trump said he is open to meeting with his Venezuelan counterpart, Nicolas Maduro, in order to discuss "his peaceful exit from power."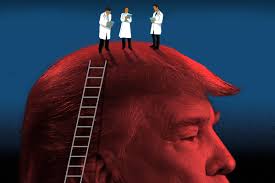 This is the first time Trump says he is open to holding talks with Venezuela's socialist leader after declaring early last year that the "interim president" of the Latin American country was Juan Guaido, a member of the US-backed opposition.
However, experts say Trump has changed his mind on Venezuela, given the fact that Guaido never managed to take control of the republic's presidency.
Venezuelan officials say that Washington's statement means the recognition of President Maduro as the man who is strongly in command of the country despite consistent US efforts to overthrow him.
From a different angle, the opposition says likely talks between Trump and Maduro may bring no change.
Meanwhile, officials say Trump will have to accept that Maduro's party has won the parliamentary elections.
As observers say, the unsuccessful US regime change policy has made Trump go from no talk with Maduro to opening up to discussions with him.
In response, Maduro keeps an open door to diplomacy, while also remarking he won't quit power.