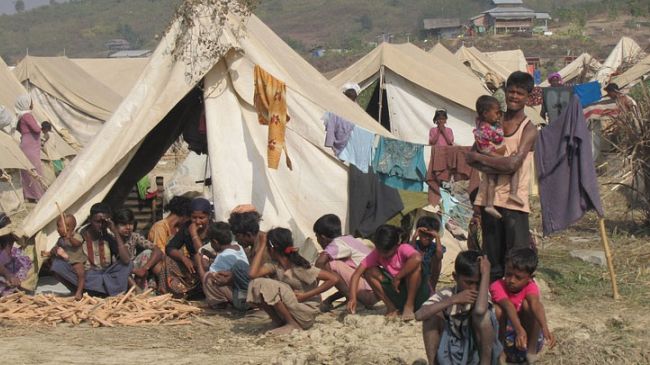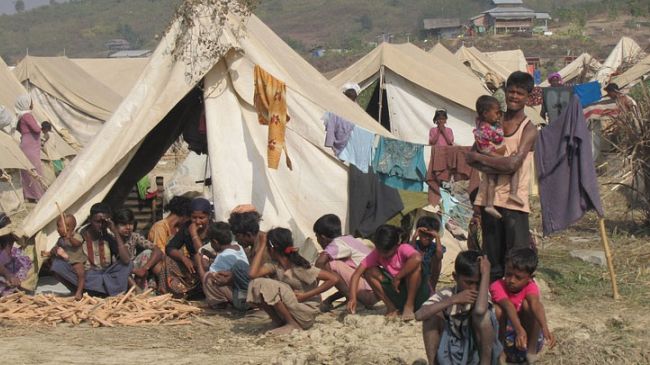 A human rights group has strongly criticized Myanmar's government for its abusive and discriminatory policies towards the minority Rohingya Muslims.
'Fortify Rights' said on Tuesday that it had obtained a 79-page report, implicating deliberate violations of Muslims' rights.
The rights group says the level of planning and knowledge among Myanmar authorities raises the abuses to the threshold of crimes against humanity.
"It represents a level of planning and knowledge among Burma authorities that raises the abuses to the threshold of crimes against humanity," said Matthew Smith, executive director of Fortify Rights, adding, "These abuses have been carried out for years with complete impunity, driving the population into the ground."
The rights group also leaked detailed restrictions on the right to travel freely, practice religion, repair homes, marry and have families.
Rakhine is the only state in Myanmar that has limited the number of children parents can have to two.
The United Nations recognizes the Rohingya Muslims living in Myanmar's Rakhine state as one of the world's most persecuted communities.
The latest developments come after dozens of Muslims were killed in recent attacks by Buddhist extremists in Myanmar as a new wave of ethnic and sectarian violence targeted Rohingya Muslims in the troubled State.
Last year, Rakhine saw a wave of violence against the Muslim community that left hundreds of people dead.
Rohingya Muslims in Myanmar account for about five percent of the country's population of nearly 60 million. They have been persecuted and faced torture, neglect, and repression since the country's independence in 1948.
Myanmar government has been repeatedly criticized for failing to protect the Rohingya Muslims.