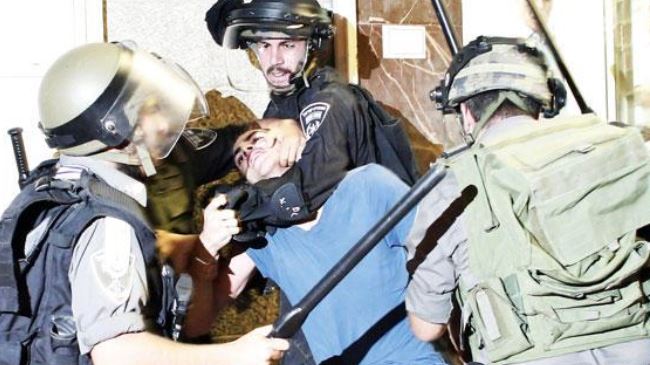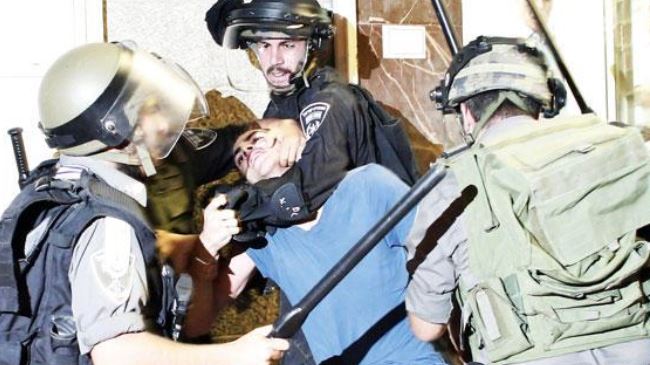 Palestinian lawyers have confirmed torture evidence after visiting prisoners detained during the Israeli assault on the besieged Gaza Strip.
Lawyers from the Gaza-based Palestinian Center for Human Rights (PCHR) who gained access to four prisoners held at the Ashkelon prison, confirmed in a Sunday report on its website that the prisoners were beaten and shackled between two chairs for hours.
The PCHR said dozens of Palestinian civilians were apprehended by Israeli troops during the offensive on the coastal sliver, 31 of whom were later transferred to Israeli jails.
Four of the detainees were freed, but the 27 who remained in custody were charged of being members of armed groups.
PCHR lawyers are continuing their efforts to pursue Israeli war criminals through international courts.
Israel started pounding the Gaza Strip on July 8, inflicting heavy losses on the Palestinian land. Over 2,140 Palestinians, including a large number of women, children and elderly people, were killed in the Israeli onslaught. Around 11,000 others were injured.
The brutal Israeli war ended on August 26 with an Egyptian-brokered truce that took effect after Cairo negotiations.
Palestinian experts say it costs more than $7.5 billion to rebuild the Gaza Strip, ravaged during the recent Israeli onslaught.