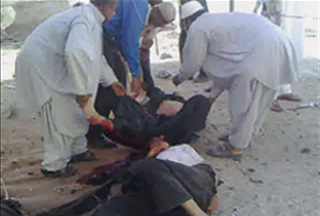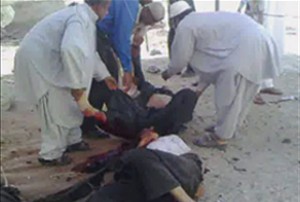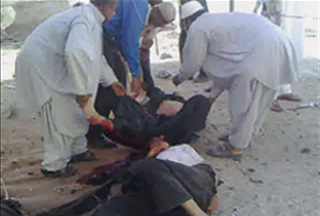 Revelations by the brother of Jundallah leader Abdolmalek Rigi indicate that the US has promised the anti-Iran terrorist group a safe haven in Pakistan.
In a recent interview with Press TV, Abdulhamid Rigi, who is in Iran's custody, claimed he had visited the US Embassy in Pakistan, asking the Americans to cooperate with the terrorist group.
"The most important issue that I raised was Jundallah's security in Pakistan," he said.
The Pakistan-based Jundallah has claimed responsibility for several deadly attacks in Iran, killing dozens of civilians and government and military officials.
The latest terror act carried out by the group killed at least 40 people, including top Islamic Revolution Guards Corps (IRGC) commanders, in southeastern Iran.
According to Abdulhamid Rigi, the group is backed by the US.
"I told the Americans that we needed support from the media, newspapers, radios and satellite channels to get our message across to the Baluch around the world," he said.
According to him, the Pakistani government knows about the whereabouts of the Jundallah terror group.
"It is impossible to believe that Pakistan is unaware of Jundallah's presence on its soil," he said. "Pakistan is a perfect haven for Jundallah."