World News
Rio deploys 20,000 troops ahead of World Cup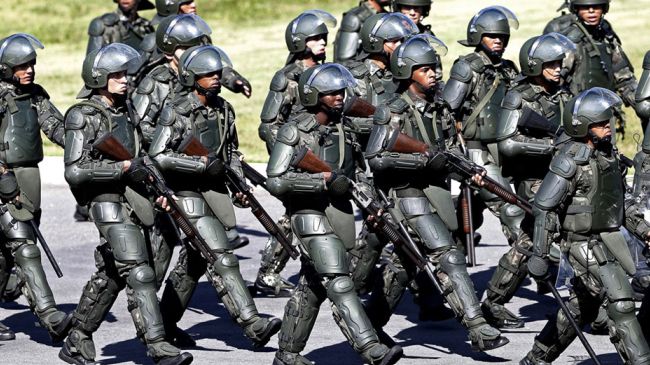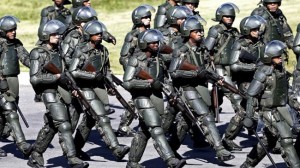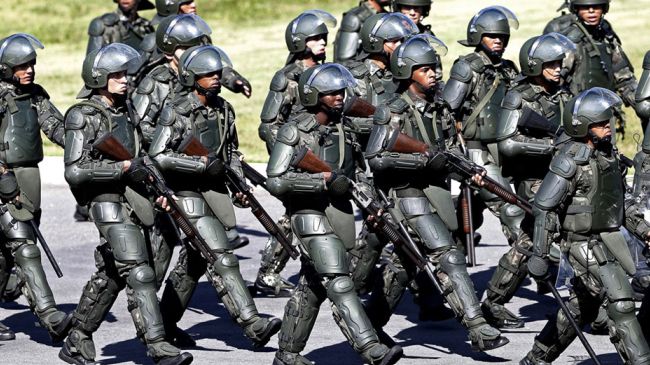 Brazilian authorities have announced that a 20,000-strong army is set to reinforce security in Rio de Janeiro during the upcoming 2014 FIFA World Cup amid protests.
Local authorities have said the security forces, including local and federal police officers and military troops, will start patrolling the streets of Rio on May 23.
The security forces will also have extra patrol cars, helicopters and boats at their disposal.
The decision to reinforce security in Rio comes as Brazilian activist groups have announced that they will stage protests against the high cost of such sporting events during the FIFA tournament.
Authorities said they would be monitoring social networks and various websites for news of planned demonstrations.
Last year, the South American country saw massive anti-government protests, after officials decided to increase transit fares as they spent millions of taxpayers' money on constructing and renovating stadiums.
Many of those protests, sometimes turning violent, took place outside of stadiums during the FIFA Confederations Cup games last June.
Brazil protesters are opposed to the spending of more than USD 26 billion of public money on the World Cup and the 2016 Olympics Games in the country.
Critics say the money being spent on the two events should be invested in better in better health and education services and better transportation and housing for Brazilians.
Brazil is the biggest country with the largest economy in Latin America. However, the World Bank said in 2012 nearly 16 percent of its population of 200 million lived below the poverty line.