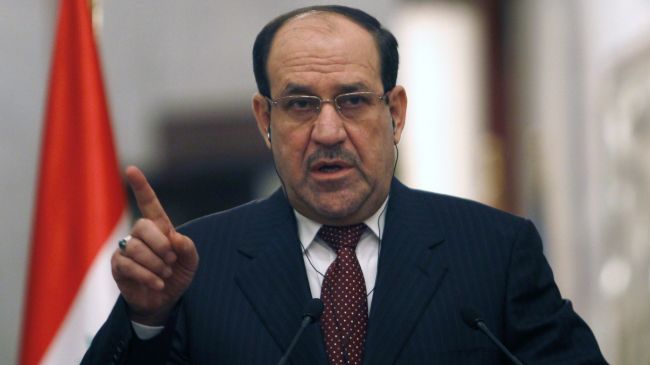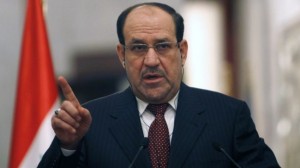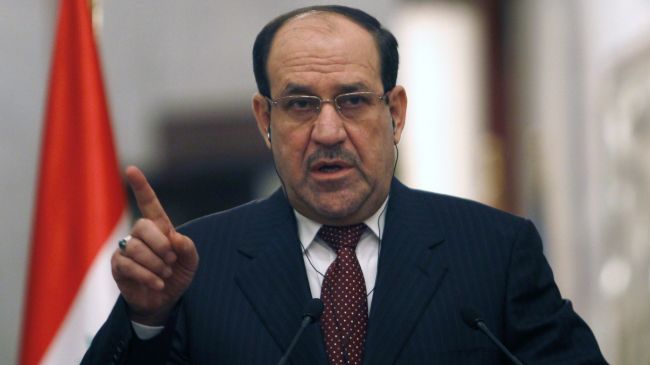 Iraqi Prime Minister Nouri Maliki says Saudi Arabia is "clearly" meddling in the internal affairs of Iraq and Syria.
In an interview with BBC Arabic on Friday, Maliki said the turmoil in Syria was causing "security problems" in Iraq's western province of Anbar.
Iraq has been facing a period of renewed violence in recent months, mainly due to the conflict in Syria.
Maliki said Riyadh has prohibited Saudi nationals from entering Iraq, but is still facilitating the entry of foreign terrorists into the country.
"[It is] clearly interference in Iraqi affairs. Whilst it is true that Saudi Arabia prohibited Saudi nationals from entering Iraq, it is possible to send non-Saudis. There are many Nigerian and Chadian mercenaries who are paid money to enter Iraq," the Iraqi premier stated.
Anbar plunged into violence in December 2013, when the Iraqi army removed an anti-government protest camp in the provincial capital of Ramadi. Authorities said the camp was used as "headquarters for the leadership of al-Qaeda."
Iraqi troops, backed by local tribesmen, have since been fighting al-Qaeda-affiliated militants in the region. Among the militant groups is the so-called Islamic State of Iraq and Levant (ISIL), notorious for its atrocities in neighboring Syria.
The violence has inflicted severe damage on Iraq infrastructure, and forced nearly 400,000 people to flee homes.
Many believe the security situation in Iraq will aggravate in the run-up to the April 30 general elections, the first of such polls in the country since the US withdrawal in late 2011.