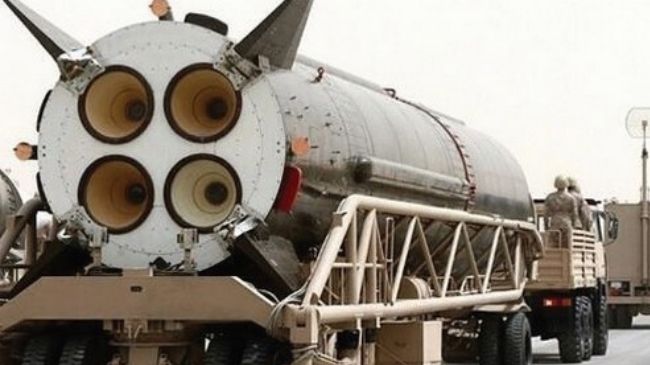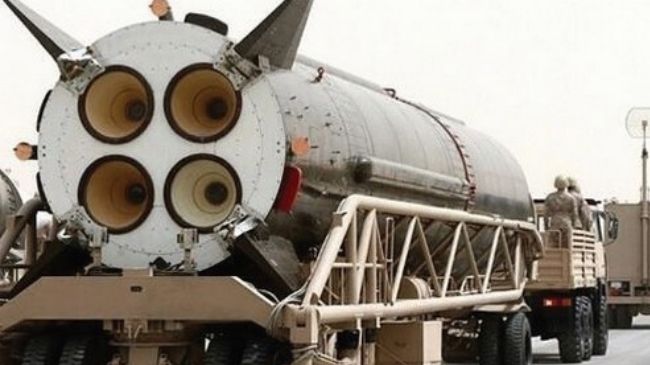 Saudi Arabia has unveiled its new Chinese-made ballistic missiles capable of carrying nuclear warheads, reports say.
According to media reports, the Saudi army put on public display its Chinese-made Dongfeng-3 (DF-3) ballistic missiles for the first time during a massive military parade on Thursday.
The reports further said that the missiles were capable of carrying nuclear payloads and have a range of up to 3,300 kilometers.
The missiles were showcased as the Al Saud regime concluded what was described as the "largest military exercise in the kingdom's history" along the borders with Iraq and Kuwait earlier this week.
According to local media, "tens of thousands of soldiers, backed by military jets, helicopters and ships as well as tankers and anti-missile systems" took part in the war game codenamed "Abdullah's Shield."
According to a report by the Stockholm International Peace Research Institute in April, Riyadh is the major purchaser of military equipment in the Middle East and has doubled its military expenditure over the past decade.
The Saudi regime's military budget ranks fourth in the world, leapfrogging Britain, Japan and France, added the report.
Also in February, London's International Institute for Strategic Studies (IISS) said in a report that Saudi Arabia's military expenditure has surpassed that of the United Kingdom and France.
The kingdom's military spending in 2013 stood at USD 59.6 billion, exceeding Britain's USD 57 billion and France's USD 52.4 billion, according to the IISS report.