Lebanon
Rmeileh Network Planned to Drop UNIFIL Chopper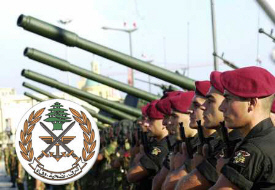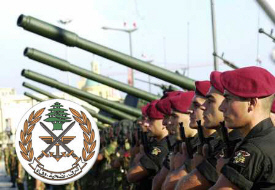 Lebanese Army Intelligence successfully managed to arrest Rmeileh network, consisting of four members, following the arrest in Sidon of a Palestinian from Gaza, Al-Akhbar newspaper reported on Tuesday.There is information that a fifth member was also arrested. Estimates do not rule out that this cell may constitute other members. As Safir daily reported that the number of suspects with links to the network has reached five and the army intelligence is seeking to seize a sixth.
It is noteworthy that this network included Lebanese Christians, Muslims and Palestinians.
Initial investigation showed that the cell was plotting to bring down a United Nations Interim Force in Lebanon (UNIFIL) chopper with a rocket at the Shouf town of Rmeileh's landing field which is used by the Interim forces operating in the South for logistics, the newspaper said.
In a communique issued on Saturday, the army command said that the military intelligence arrested three men in Rmeileh after Israeli-made equipment was found in their possession.
The army raided the residences of the suspects and seized 1,211 detonators, several electric-detonators, Israeli-made devices used to ignite mines, Russian and American-made anti-personnel mines, Israeli-made mortar shells, 21 hand grenades, weapons and other equipment, reports said.