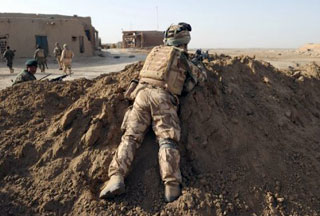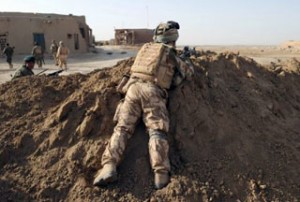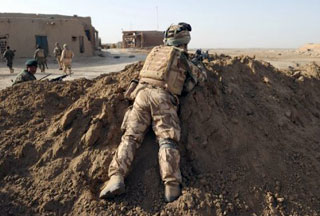 A powerful blast triggered by an improvised explosive device has killed at least two more British soldiers in troubled southern Afghanistan.
The soldiers were killed in the Musa Qalah District of Helmand province on Tuesday.
The British Ministry of Defense issued a statement on Wednesday, saying that the soldier's deaths were not linked to Operation Moshtarak, which targeted militants in Helmand.
A third British soldier died of wounds sustained in an explosion in southern Afghanistan last month. He died on Monday in a hospital in Birmingham.
Thirty British soldiers have been killed in Afghanistan so far this year. The number of British soldiers killed in Afghanistan since 2001 stands at 275.
Britain has about 10,000 troops in Afghanistan, mostly based in the south of the country.