Iraq
North America
Roadside bombs hit terrorist US-led coalition convoys in central, southern Iraq: Report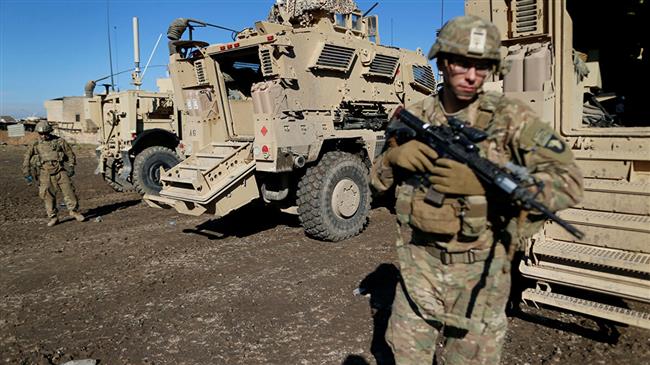 Roadside bombs have reportedly struck two separate convoys of trucks carrying logistical equipment belonging to the US-led coalition in Iraq's central province of Babil and the southern province of Basra.
A security source, speaking on condition of anonymity, told Arabic-language al-Sumaria television network that a blast took place on Thursday afternoon when the convoy of vehicles was moving along the main expressway in Babil province.
The source added that the attack did not result in any injuries or serious damage to the trucks.
Separately, an explosion occurred in the al-Lahis district of the Basra province when a roadside bomb went off near a vehicle belonging to the US-led military coalition. The attack apparently did not cause any casualties.
The Thursday blasts are the latest in a string of such attacks in the Arab country in recent weeks.
On January 31, a roadside bomb exploded in the central province of Babil, targeting a US military coalition's logistics support convoy. The blast damaged a vehicle.
The attacks come amid rising anti-US sentiment, which has intensified since last year's assassination of top Iranian anti-terror commander General Qassem Soleimani in Baghdad.
General Soleimani, the commander of the Quds Force of Iran's Islamic Revolution Guards Corps (IRGC), and his Iraqi trenchmate Abu Mahdi al-Muhandis, the deputy head of the Popular Mobilization Units, were targeted along with their companions on January 3, 2020 in a terror drone strike authorized by former US president Donald Trump near Baghdad International Airport.
Two days after the attack, Iraqi lawmakers approved a bill that requires the government to end the presence of all foreign military forces led by the US in the country.
Currently, there are approximately 2,500 American troops in Iraq.