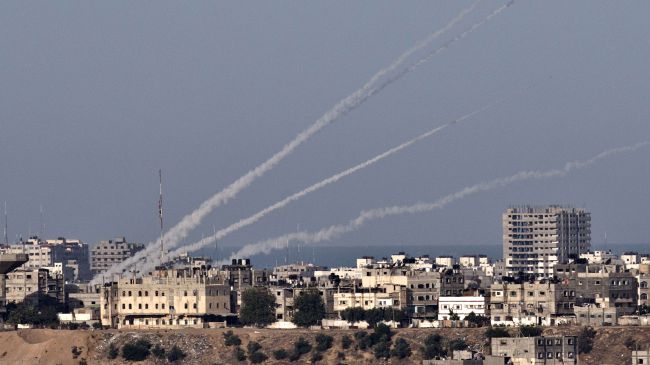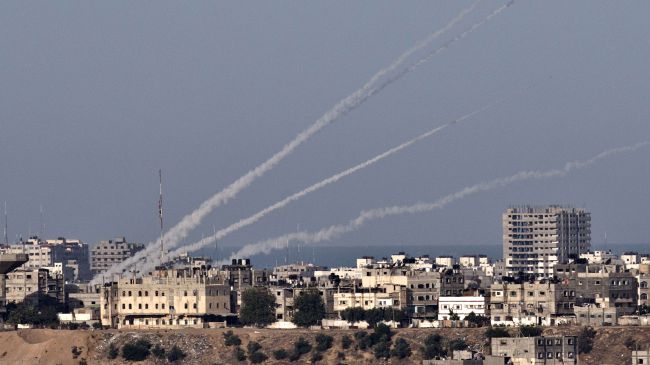 Palestinian resistance groups have fired rockets into two southern Israeli towns in retaliation for Tel Aviv's deadly airstrikes on the besieged enclave, as tensions mount in the occupied Palestinian territories.
The projectiles were fired from the Gaza Strip on Thursday into the Israeli towns of Ashkelon and Ashdod causing people to take shelter.
Israeli sources said the anti-missile Iron Dome system failed to intercept at least eight Palestinian rockets. No reports of casualties have been released.
The military wing of the Palestinian Popular Resistance Committees claimed responsibility for the rocket fire.
Earlier on Thursday, Israeli warplanes pounded 29 Palestinian targets across the Gaza Strip.
There are rising fears that Israel is gearing up for another massive onslaught on the impoverished territory.
This is while Israeli warplanes have pounded several areas in besieged Gaza during recent days.
The airstrikes began after the Palestinian Islamic Jihad group fired dozens of rockets into southern Israel to retaliate against an earlier Israeli drone strike.
The group has warned Tel Aviv against the continuation of the strikes.
On March 11, three Palestinians lost their lives after an Israeli drone carried out an airstrike on the city of Khan Yunis in the southern Gaza Strip.
The Islamic Jihad responded to the aggression by "a volley of rockets," which Tel Aviv called the largest such incident since 2012, when it launched an eight-day air assault on the Gaza Strip.
The 1.7 million Palestinians of the Gaza Strip are living in what is called the world's largest open-air prison as Israel retains full control of the airspace, territorial waters, and border crossings of the coastal sliver.