Iraq
Middle East
North America
Qasem Suleimani
Rockets hit heavily fortified Green Zone in Iraqi capital Baghdad
Rockets have struck an area at the heavily fortified Green Zone in the Iraqi capital city of Baghdad, which houses some of the main government offices and foreign diplomatic missions, including the US Embassy.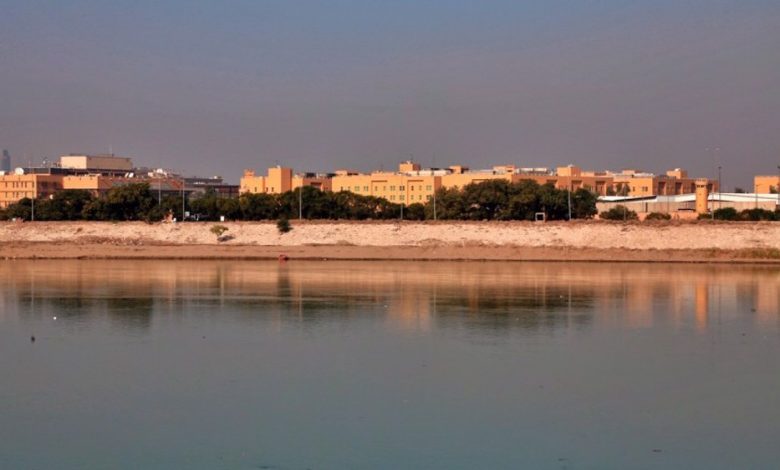 Security sources inside the high-security district, speaking on condition of anonymity, told AFP that the projectiles landed in the area early on Thursday.
AFP journalists heard at least three explosions, which consequently triggered security sirens at the US Embassy compound. There were no immediate reports of casualties or damage.
The development took place a week after Iraq's military said at least two rockets had hit inside Baghdad's Green Zone.
The two projectiles struck near the Baghdad Operations Command, which coordinates Iraq's police and military forces, the military statement said at the time.
The command center is a few hundred meters away from the US Embassy, which is a regular target of rocket attacks.
An Iraqi security official, who requested not to be named, said back then there were no casualties.
The attacks come as anti-US sentiment has been running high in Iraq following the assassination of Lieutenant General Qassem Soleimani, the commander of the Quds Force of Iran's Islamic Revolution Guards Corps, along with Abu Mahdi al-Muhandis, the deputy head of Iraq's Popular Mobilization Units (PMU), and their companions in a US assassination drone airstrike authorized by President Donald Trump near Baghdad International Airport on January 3.
Iraqi lawmakers unanimously approved a bill two days later, demanding the withdrawal of all foreign military forces led by the United States from the country.
The US responded to the move by threatening crippling sanctions against the Arab country and, according to some reports, a huge bombing spree against the Iraqi groups it blames for attacks on site.
The troop withdrawal was put to talks between Baghdad and Washington earlier this month, with the US promising to reduce the number of its troops there in the coming month.
Washington also claimed in a statement following the talks "it does not seek nor request permanent bases or a permanent military presence in Iraq."