Iran
Rohani stresses national unity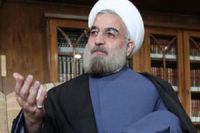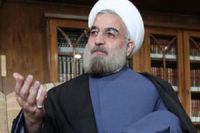 Iran's President-elect says that national might is maintained under the auspicious of unity, calling on the Iranian nation to come up with due help to resolve problems.
According to IRIB, in a meeting Tuesday night, Hassan Rohani lauded special status of the martyrs of the Islamic Revolution and the Sacred Defense and said the people went a step further beyond the enemies by their massive turnout at the ballot boxes.
He underlined the need for unity among different groups and parties and stated that national might is maintained and solidified only when unity and solidarity is maintained.
Rohani emphasized national might and said this would be maintained and strengthened through national economy and internal unity in the society along with dynamic foreign policy and of course by relying on firm belief, motivation and cemented unity. Then, he noted, victory would be a certain matter.